CURATOR & ARTIST-LED GALLERY TALK | Roberto Diago: La historia recordada
Thursday, March 1, 2018
6:00PM
Halsey Institute Galleries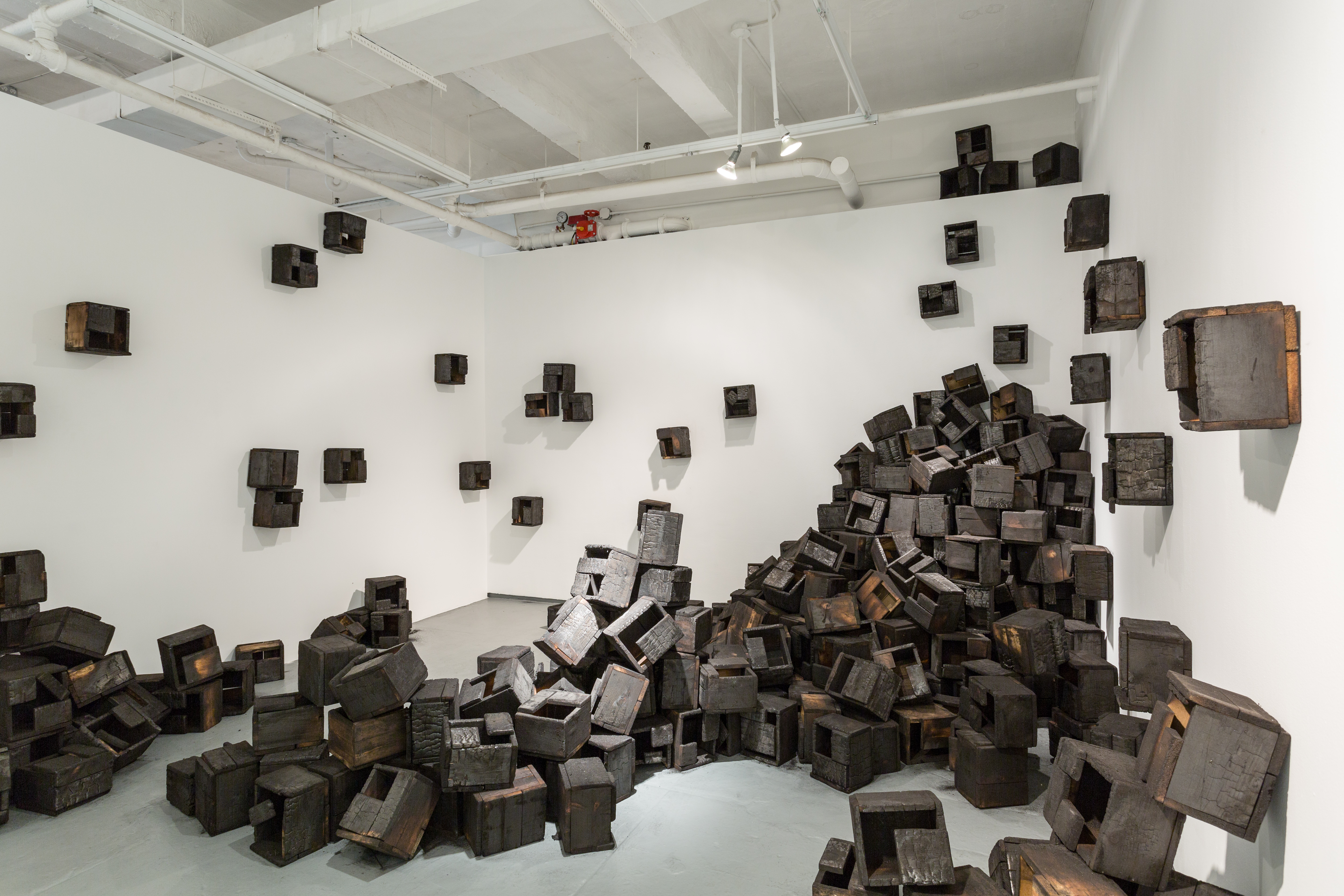 Co-curator Katie McCampbell, Curatorial Associate & Manager of Traveling Exhibitions, and exhibiting artist Roberto Diago will lead visitors through La historia recordada.
—
This event is presented in conjunction with Roberto Diago: La historia recordada, on view from January 19 – March 3, 2018. Born in 1971 in Havana, Roberto Diago's work is often a direct criticism of racism in Cuba and explores the roots and role of slavery in Cuban history and culture.
To learn more about the exhibition and see images, click here.
"La historia recordada" is part of a much larger college-wide interdisciplinary project with a focus on Cuba entitled Cuba en el Horizonte that will include special topics courses, lectures, and performances across departments of the College of Charleston. The Halsey Institute's exhibition will be the focal point for this semester-long engagement with Cuban culture, politics, history, economics, and its potential future.
For more information on Cuba en el Horizonte, click here.
In conjunction with the exhibition, Juan Carlos Alom's 16mm black-and-white short film, "Habana Solo" (2000), will be shown in the Halsey Institute microcinema. Habana Solo is a multi-sensory portrait of the city of Havana, Cuba. The film features improvised musical solos by Cuban musicians tasked with translating the city they inhabit into sound. The musical solos are paired with abstracted footage of the city landscape, making palpable the very spirit and essence of Havana.
This exhibition is funded in part by the National Endowment for the Arts.
CURATOR & ARTIST-LED GALLERY TALK | Roberto Diago: La historia recordada
Thursday, March 1, 2018
6:00PM
Halsey Institute Galleries