Donors at the "Well, I declare" $500 level and above will have the chance to own a piece of Southbound. Four of the exhibiting artists: Rachel Boillot, Langdon Clay, Lucinda Bunnen, and Kevin Kline, have generously agreed to provide special-edition prints for supporters of the project.
Each artist has created twelve prints of the photographs shown here. Prints are available on a first-come-first-serve basis. Click on an image in the row below to expand.
---
Rachel Boillot currently teaches photography at Lincoln Memorial University in the Cumberland Gap of Tennessee. Her work has been funded by the Annenberg Foundation in Los Angeles, the Tennessee Arts Commission in Nashville, and the National Endowment for the Arts. Rachel's work focuses on the rural South. This photograph is from her Post Script series, which documents the disappearance of rural post offices.
28531, The Postmistress's Daughter
Harker's Island, North Carolina, 2013
Archival pigment print, 20×24"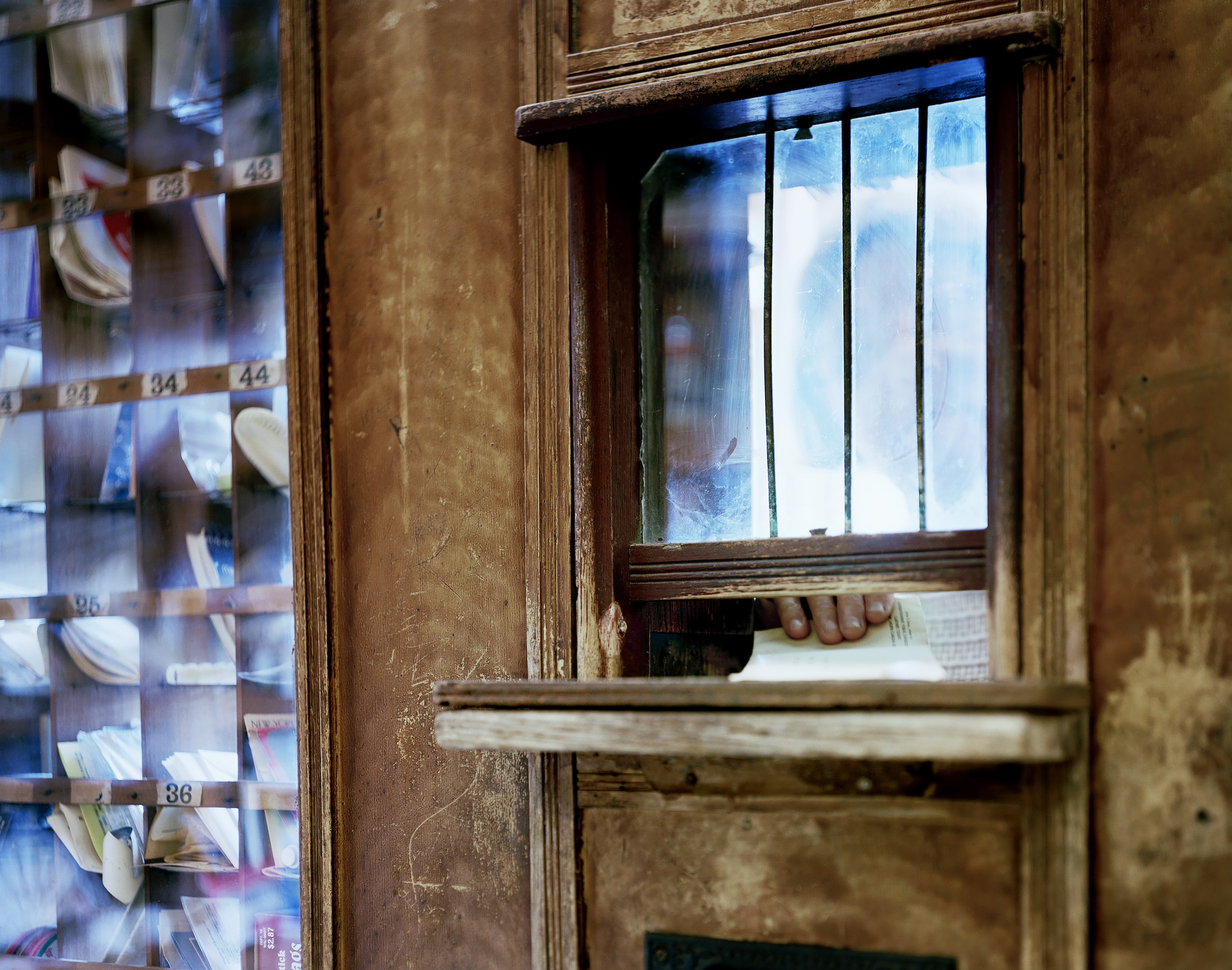 Visit Boillot's website to learn more.
---
Langdon Clay is a New York native, but longtime resident of Sumner, Mississippi. Much of Langdon's commercial work involves architecture, interiors, gardens, and food. The body of work included in Southbound explores his adopted Southern landscape. His work is included in the collections of museums such as the Metropolitan Museum of Art and the Victoria and Albert Museum.
Horse Tomatoes
Sumner, Mississippi, 2013
Archival pigment print, 24 x 30"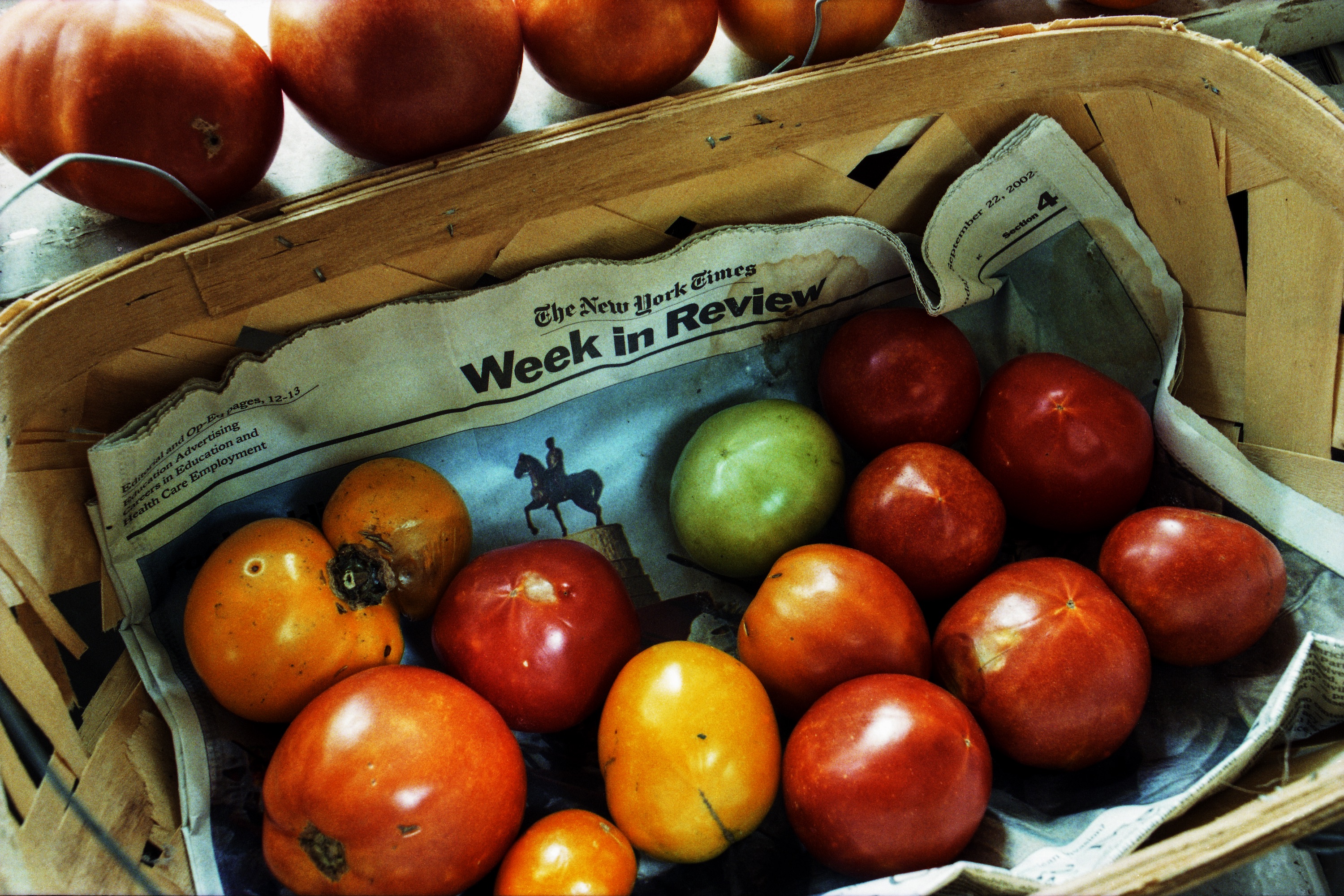 Visit Clay's website to learn more.
---
Lucinda Bunnen has traveled around the South for many years, always looking for things out of the ordinary or scenes that resonate as particularly typical of the South. Lucinda's work can be found in numerous public collections including: the Museum of Modern Art in New York; the Whitney Museum of American Art in New York; the Pushkin Museum in Moscow, Russia; the Smithsonian in Washington, D.C.; and the High Museum in Atlanta, to name only a few.
Dixie Dogs
South Georgia, 2014
Archival pigment print, 12 3/4 x 18 7/8"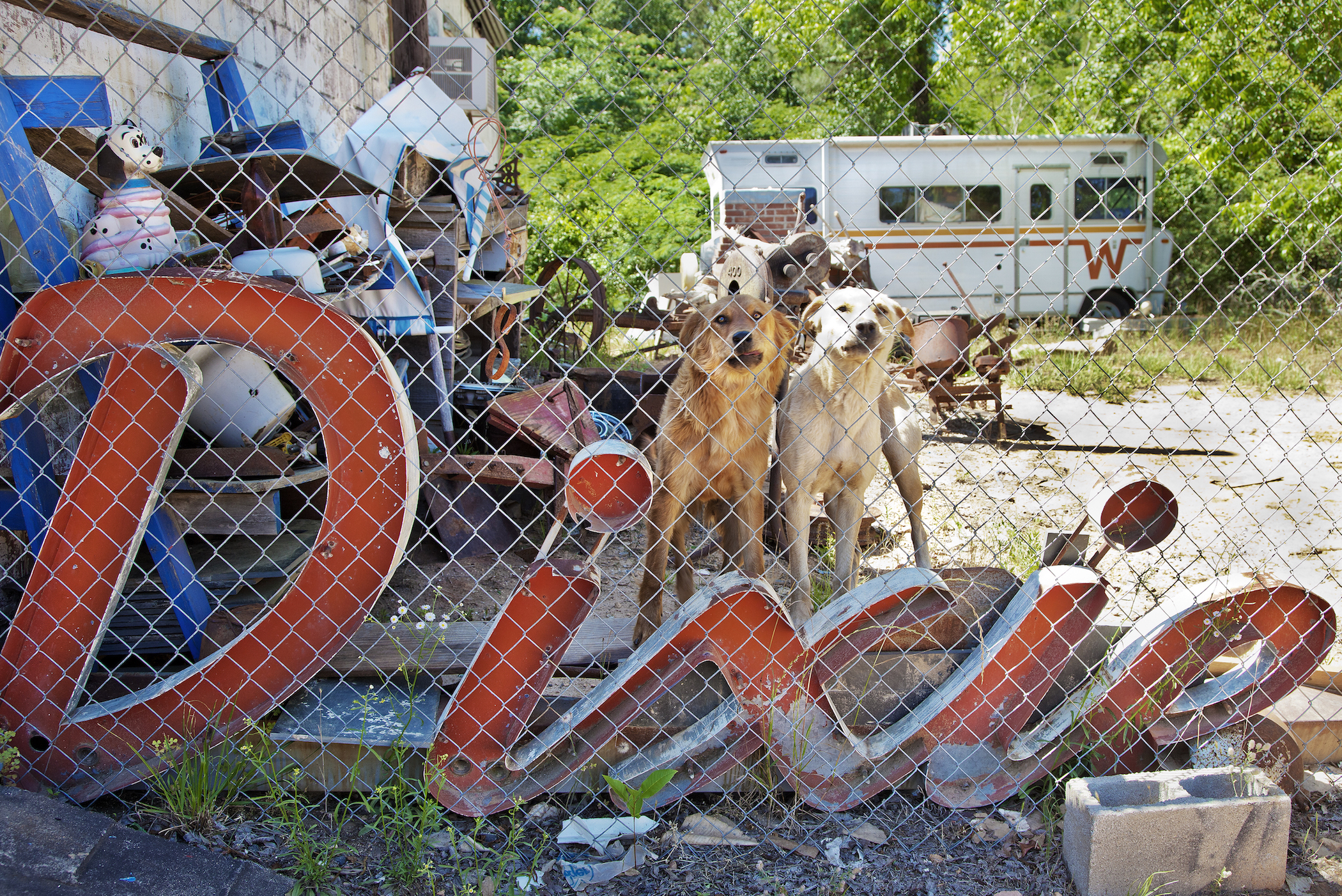 Visit Bunnen's website to learn more.
---
Kevin Kline photographs fellow residents of New Orleans, the city he calls home. His work has appeared at the New Orleans Contemporary Arts Center, the Ogden Museum of Southern Art, the New Orleans Photo Alliance Gallery, and at Rayko Photo Center in San Francisco. This photograph was made in front of Kevin's house on Piety Street.
Four on a bike, Piety Street
New Orleans, Louisiana, 2010
Archival digital print, image size 10 1/8 x 10 1/2"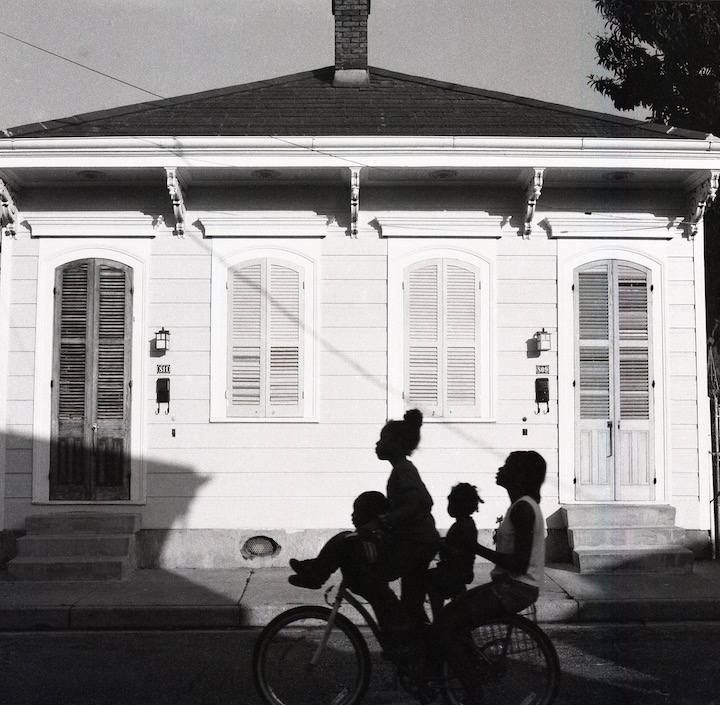 Visit Kline's website to learn more.