Opening Reception for Kathleen Robbins: Into the Flatland and Yaakov Israel: The Quest for the Man on the White Donkey
Friday, August 22, 2014
Halsey Institute Galleries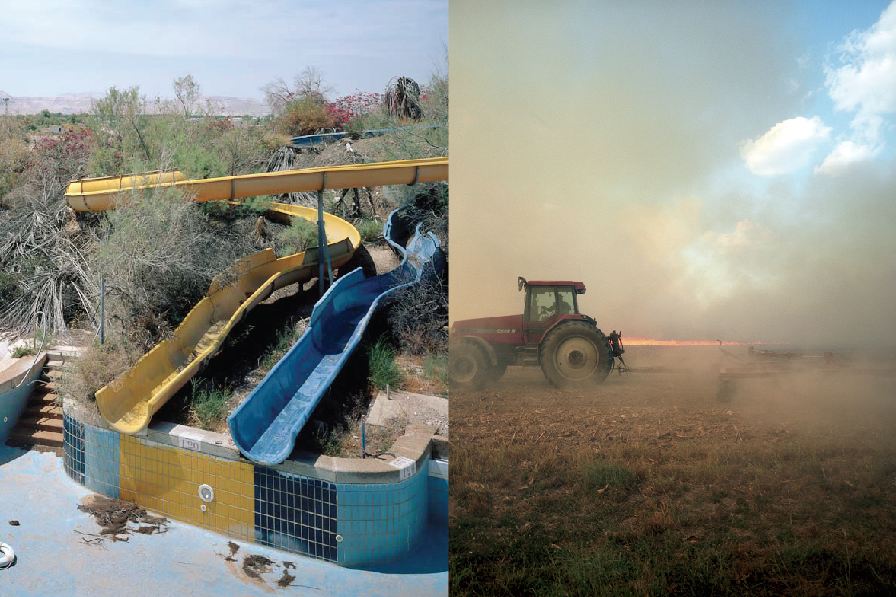 The Halsey Institute opens the 2014 fall season with two photography exhibitions including work by Yaakov Israel and Kathleen Robbins. Both exhibitions are curated by Mark Sloan, Director and Chief Curator at the Halsey Institute.
The Quest for the Man on the White Donkey, by Yaakov Israel, consists of 42 images, printed in various sizes. Inspired by the Orthodox Jewish tradition of the Messiah (the Prophet) who will arrive riding on a white donkey, this 10-year photographic project features portraits and landscapes made in Israel. This project is the result of Yaakov Israel's search for a deeper understanding of his country and an attempt to relay his personal experiences on the Israeli reality with a broader sense of belonging to the global human collective.
Into the Flatland, by Kathleen Robbins, is a series of photographs documenting the land, people, and culture of the Mississippi Delta. The artist returned to her ancestral home as an adult in 2001 after completing graduate studies in New Mexico. She and her brother lived on the farm for nearly two years, breathing life back into family properties that had been long dormant.
The opening reception on Friday, August 22, from 6:30pm to 8pm will be open to the public and guests will enjoy complimentary refreshments and light hors d'oeuvres, provided by Whole Foods and Icebox.
The exhibitions are on view through October 4, 2014.
Opening Reception for Kathleen Robbins: Into the Flatland and Yaakov Israel: The Quest for the Man on the White Donkey
Friday, August 22, 2014
Halsey Institute Galleries