** cancelled OPENING RECEPTION | Dyani White Hawk: Hear Her
Friday, January 14, 2022
6:30 PM - 8:00 PM
Halsey Institute galleries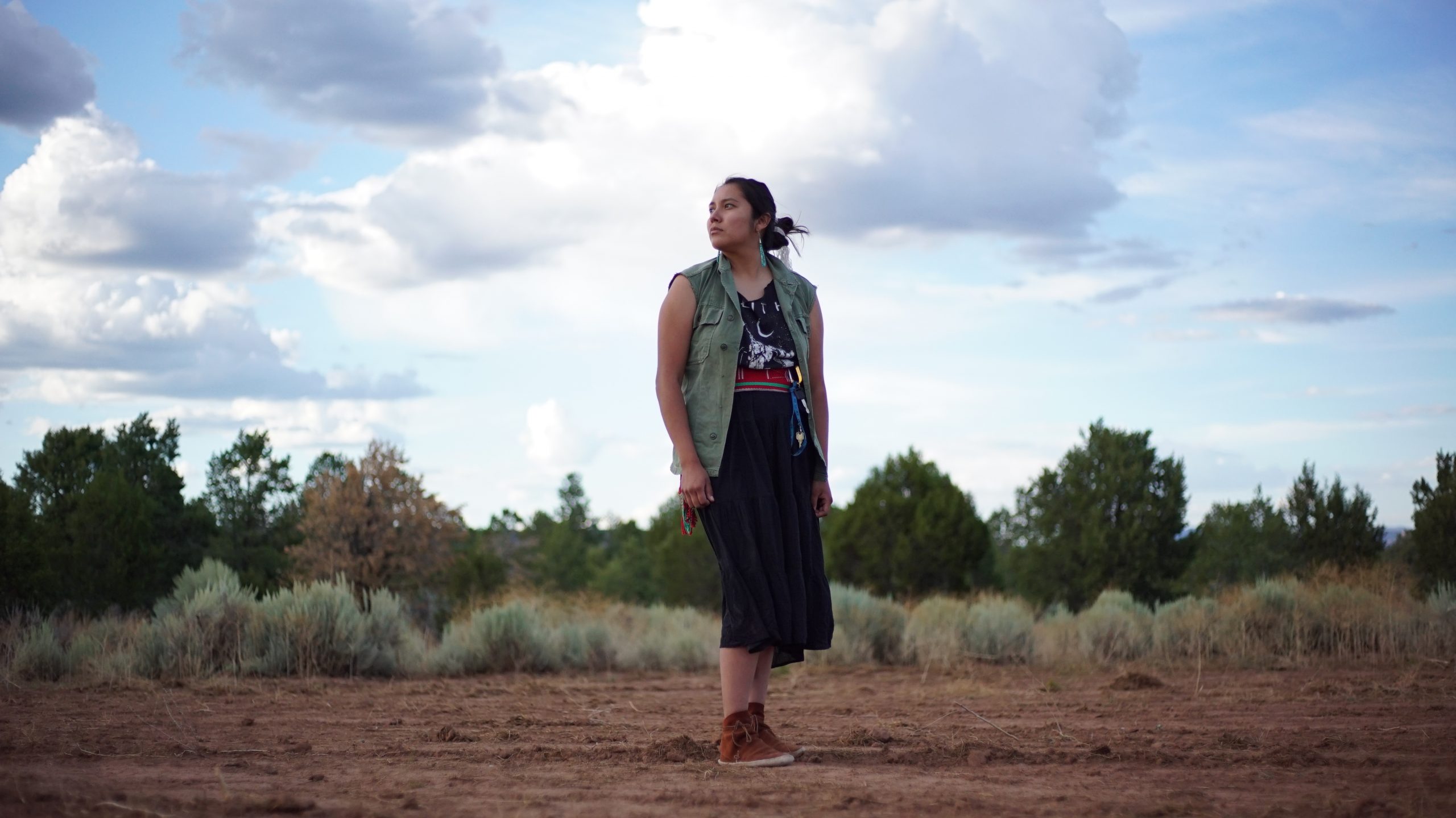 ** Please note: The Opening Reception for Dyani White Hawk: Hear Her has been cancelled. While we love the opportunity to celebrate our exhibiting artists and the opening of a new exhibition, local numbers for COVID-19 have spiked and our staff feel that it is not the right time to gather in large numbers. We are hopeful that COVID-19 cases will decline through the remainder of the exhibition and allow us to plan for a Closing Reception instead. Keep an eye out for more information in the coming weeks.
Join us to celebrate the opening of our newest exhibition, Dyani White Hawk: Hear Her!
The College of Charleston's COVID-19 policies for on-campus events require face masks to be worn by all persons on campus regardless of vaccination status. Additionally, we are able to host a maximum of 50 individuals inside of the Halsey Institute's galleries at any one time during this event. All event attendees must be logged on the contact tracing list. Complete this contact tracing Google Form today for a faster check-in process at the door! This event is free and open to the public.
---
Dyani White Hawk's work illuminates society's consistent ignorance of Native people. With her video, photography, and works in other media, she aims to use the language of visual art to bring light to the deep chasm between our understanding of history and the truth. Her work weaves together forms from the canon of Western art along with the visual languages and traditions of Native people. In doing so, her work spotlights Native women, whose strength and fortitude over centuries have helped their peoples' languages and cultures to survive.
On view in Hear Her, White Hawk's video installation Listen presents a series of Native women speaking the language of their people. Each film takes place on the land of each participant's nation, and viewers hear the respective languages without translation. As such, White Hawk puts a focus not only on the resonance of each speaker, but she also reveals society's collective ignorance of the people, culture, and language of those native to the land on which we live.
White Hawk's photography installation I Am Your Relative confronts the gross stereotypes and distorted caricatures that dehumanize and commodify Native women. The exhibition serves as a true locus for the convergence of multiple Humanities including the visual arts, language, human geography, and history, all working in sync to give visibility to the invisible and fill a vital gap in our collective knowledge.
Dyani White Hawk: Hear Her is sponsored in part by South Carolina Humanities, a not-for-profit organization; inspiring, engaging and enriching South Carolinians with programs on literature, history, culture and heritage. This exhibition is also supported by the Center for Sustainable Development at the College of Charleston, which provides students with the opportunities and resources to engage in our community sustainably.
Please note: The Halsey Institute staff and the College of Charleston are monitoring local COVID case numbers and will make updates to event policies as necessary. Make sure to check this page often for up-to-date information regarding this event.
Image: Dyani White Hawk in collaboration with cinematographer Razelle Benally, LISTEN [still], 2020, eight-channel HD video installation with sound, Chapter 1 © Dyani White Hawk, Courtesy of the artist and Bockley Gallery, Minneapolis
** cancelled OPENING RECEPTION | Dyani White Hawk: Hear Her
Friday, January 14, 2022
6:30 PM - 8:00 PM
Halsey Institute galleries