MEMBER PREVIEW DAY | Dyani White Hawk: Hear Her
Thursday, January 13, 2022
11:00AM - 7:00PM
Halsey Institute galleries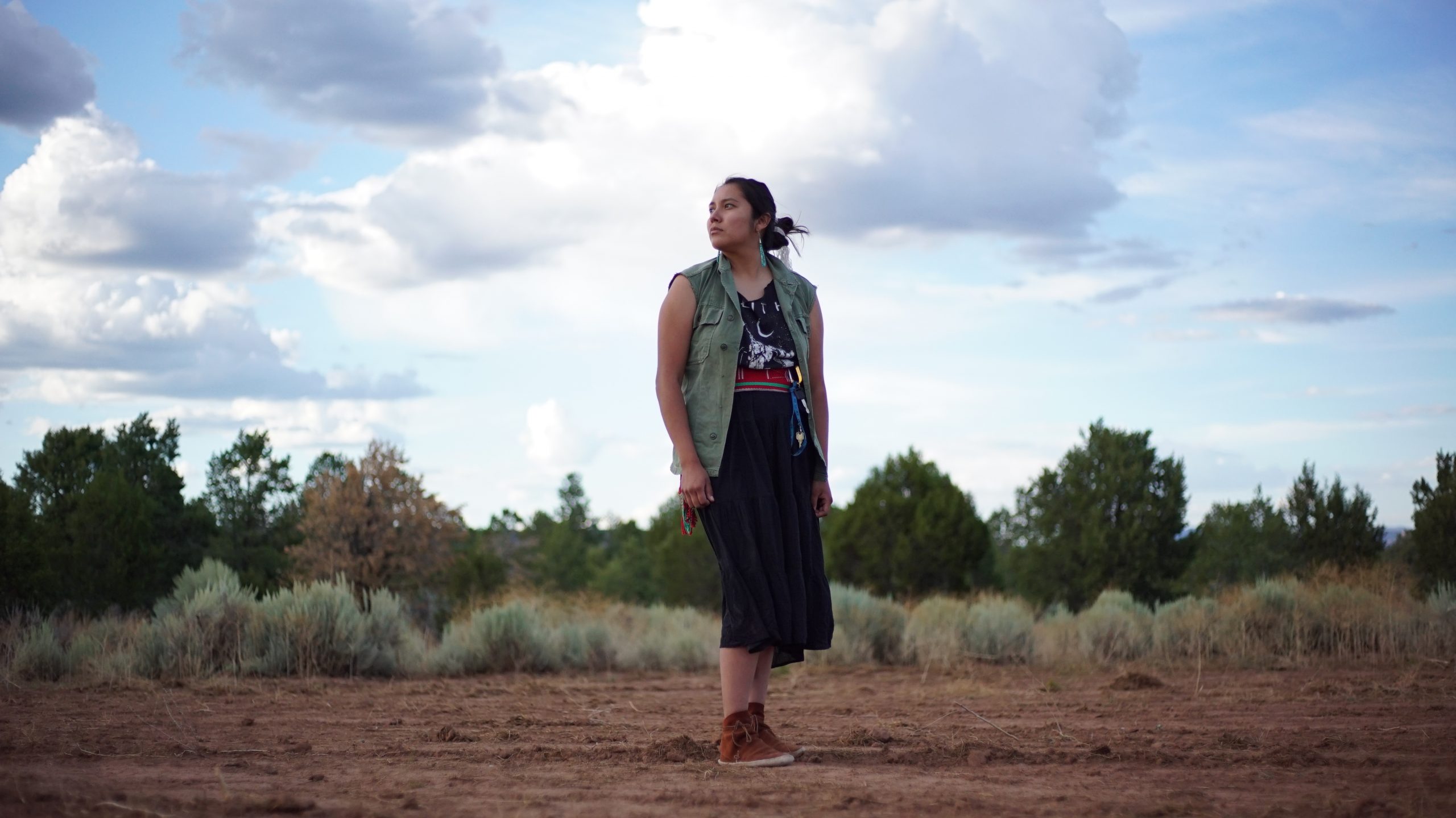 Join us for a Member Preview Day for the exhibition, Dyani White Hawk: Hear Her. All Halsey Institute membership levels are invited to get a first glimpse of our newest exhibition! All members should RSVP to halseyRSVP@cofc.edu to reserve a space. Not a member yet? Not a problem! Find out more about the benefits of membership here.
---
Dyani White Hawk's work illuminates society's consistent ignorance of Native people. With her video, photography, and works in other media, she aims to use the language of visual art to bring light to the deep chasm between our understanding of history and the truth. Her work weaves together forms from the canon of Western art along with the visual languages and traditions of Native people. In doing so, her work spotlights Native women, whose strength and fortitude over centuries have helped their peoples' languages and cultures to survive.
On view in Hear Her, White Hawk's video installation Listen presents a series of Native women speaking the language of their people. Each film takes place on the land of each participant's nation, and viewers hear the respective languages without translation. As such, White Hawk puts a focus not only on the resonance of each speaker, but she also reveals society's collective ignorance of the people, culture, and language of those native to the land on which we live.
White Hawk's photography installation I Am Your Relative confronts the gross stereotypes and distorted caricatures that dehumanize and commodify Native women. The exhibition serves as a true locus for the convergence of multiple Humanities including the visual arts, language, human geography, and history, all working in sync to give visibility to the invisible and fill a vital gap in our collective knowledge.
Dyani White Hawk: Hear Her is sponsored in part by South Carolina Humanities, a not-for-profit organization; inspiring, engaging and enriching South Carolinians with programs on literature, history, culture and heritage.
Please note: The Halsey Institute staff and the College of Charleston are monitoring local COVID case numbers and will make updates to event policies as necessary. Make sure to check this page often for up-to-date information regarding this event.
image: Dyani White Hawk in collaboration with cinematographer Razelle Benally, LISTEN [still], 2020, eight-channel HD video installation with sound, Chapter 1 © Dyani White Hawk, Courtesy of the artist and Bockley Gallery, Minneapolis
MEMBER PREVIEW DAY | Dyani White Hawk: Hear Her
Thursday, January 13, 2022
11:00AM - 7:00PM
Halsey Institute galleries