Meet the Maker | John McWilliams
Saturday, December 5, 2015
5:30-7:30PM
Halsey Institute galleries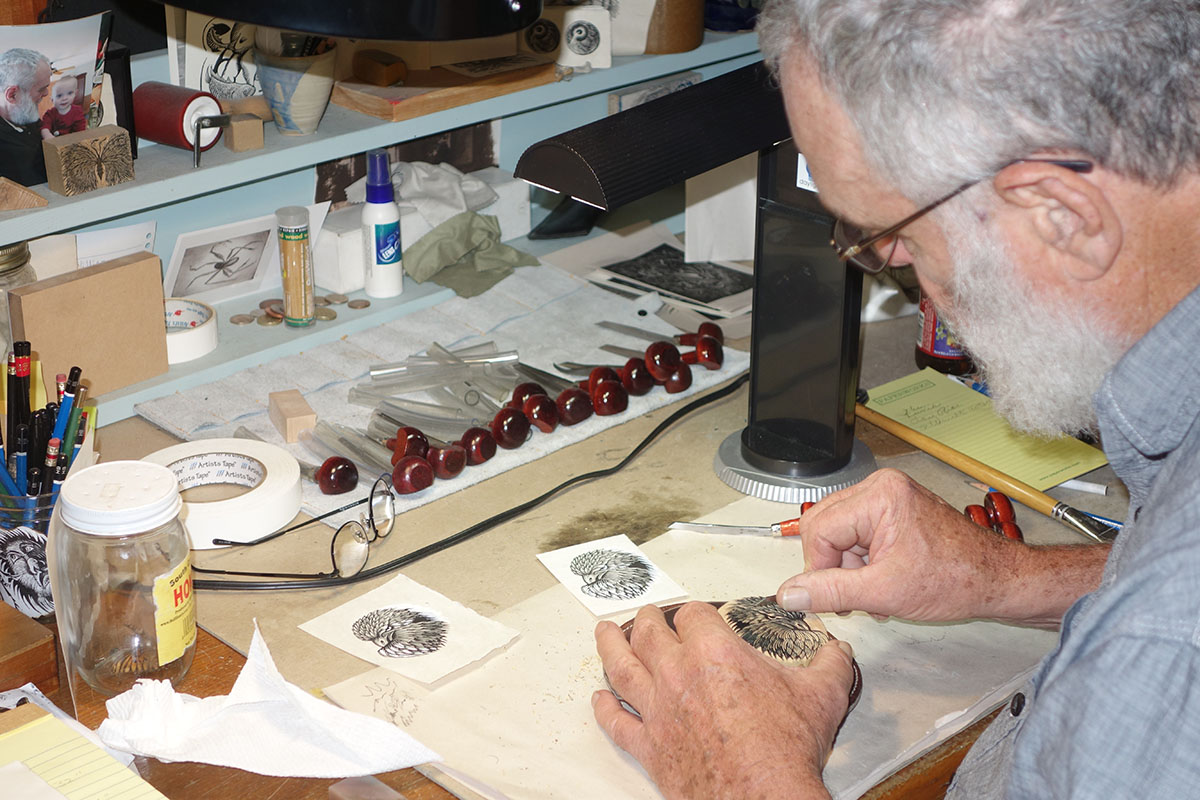 Current Patron Members ($350+) of the Halsey Institute are cordially invited to our final Meet the Maker presentation of 2015 with featured artist John McWilliams.
Meet the Maker is a unique opportunity for Halsey Institute Patron Members to meet an artist and learn about their creative process within the intimate setting of the galleries. These quarterly get togethers create a casual environment in which Patron Members connect with each other and the featured artist over wine and heavy hors d'oeuvres. The Maker is often an upcoming or past exhibiting artist at the Halsey Institute. He or she will give a presentation describing their inspiration, passions, process, and, ultimately, final result. Patrons are asked to bring "a bottle of wine and an open mind."
Seating is limited. Your RSVP is requested by Thursday, November 26 to Tatjana Beylotte,
beylottetf@cofc.eduJohn McWilliams was born in 1941 and currently resides in McClellanville, SC. He received his BFA and MFA from Rhode Island School of Design and is Professor/Director Emeritus of Georgia State University School of Art and Design. McWilliams has received numerous awards, including the Guggenheim Foundation Fellowship and the National Endowment for the Arts Fellowship in photography.
McWilliams continues to work as a photographer in addition to printmaking and drawing. He has been making woodcuts for about twenty years and describes his work as inspired by experiences and life in the Lowcountry, where the issues of life and its transitions are so poignantly felt within the landscape. Focusing primarily on printmaking, woodcuts, and wood engravings, McWilliams is inspired and stimulated by the repetition of the block prints and their ability to be recreated identically time and time again to create a unified body of work – much like the organic transitions of the landscapes he observes. McWilliams says, "My work centers me and puzzles me which sounds like a contradiction. It makes me feel alive."
John McWilliams will exhibit at the Halsey Institute in January 2016.
Meet the Maker with John McWilliams
Sponsored in part by:


Meet the Maker | John McWilliams
Saturday, December 5, 2015
5:30-7:30PM
Halsey Institute galleries