LAWRENCE LABIANCA | April 7, 2016
Thursday, April 7, 2016
5:30-7:30PM
Halsey Institute galleries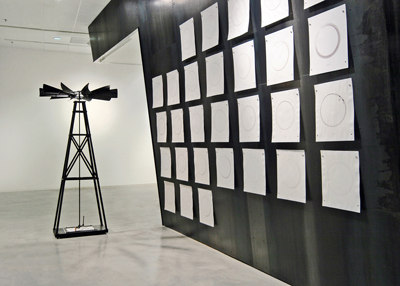 The Halsey Institute of Contemporary Art invites you to the fourth Meet the Maker event this season featuring San Francisco based artist Lawrence LaBianca. His work integrates research, experimentation and exercises in creating kinetic sculptures that harness natural phenomena to generate drawings, etchings, digital imagery and sound. What's left is a record of wind, waves, water, time and light.
Bring a bottle of wine and an open mind.
Artist presentation begins at 6pm.
Thank you to Meet the Maker sponsors:
Show and Tell Art & Design
Caviar & Bananas

LAWRENCE LABIANCA | April 7, 2016
Thursday, April 7, 2016
5:30-7:30PM
Halsey Institute galleries