Heart of Stone [FILM SCREENING]
Thursday, April 25, 2013
7:00PM
Recital Hall, Simons Center For The Arts, 54 St. Philip Street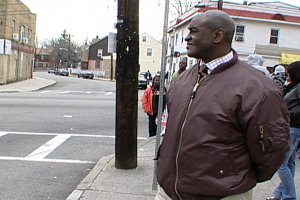 Documentary, 84 minutes
SYNOPSIS:
Heart of Stone chronicles Newark's Weequahic High School, which in the 1960's was an academically-distinguished, mostly Jewish enclave immortalized in the novels of Philip Roth, its most famous alumnus. When Ron Stone became principal in 2001, WHS was one of the most violent in the country and overrun with gangs. Determined to restore the school to its former glory, Principal Stone enlists the help of African-American and Jewish alumni to raise much-needed money for essential materials. Fearless, he convinces the local leader of the Bloods to help keep kids in school until graduation, and inspires this Bloods leader to himself go on to college. Resolved to work with gang members, Stone creates a non-violence zone where grievances are solved through conflict resolution sessions. Stone is a modern American hero, and the film demonstrates how disparate groups can join forces to give their old communities something they have not had for generations: a future.
FILMMAKER BIO:
This is Beth Kruvant's third documentary. Her first documentary, Born in Buenos Aires, won the Directors Award at the Detroit Jewish Film Festival. Kruvant's second film, The Right To Be Wrong, was featured on PBS, and is being distributed by National Film Network. Kruvant practiced civil and criminal litigation law for 20 years in New Jersey, before creating Good Footage Productions, Inc., a charitable organization formed to produce documentary films that raise awareness of communities in crisis. Its newest film, Heart of Stone, focuses on the crisis in education in Newark, New Jersey.
Q & A following with filmmaker Beth Kruvant
Recital Hall, Simons Center for the Arts, 54 St. Philip Street.
Heart of Stone [FILM SCREENING]
Thursday, April 25, 2013
7:00PM
Recital Hall, Simons Center For The Arts, 54 St. Philip Street