Film Screening, Everybody Street
Thursday, September 4, 2014
7:00PM
Recital Hall, Simons Center for the Arts, 54 St. Philip Street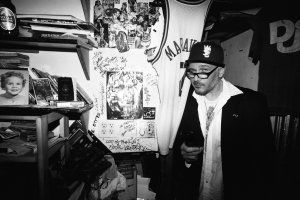 Everybody Street illuminates the lives and work of New York City's iconic street photographers and the incomparable city that has inspired them for decades. The documentary pays tribute to the spirit of street photography through a cinematic exploration of New York City, and captures the visceral rush, singular perseverance and at times immediate danger customary to these artists.
The film profiles Bruce Davidson, Elliott Erwitt, Jill Freedman, Bruce Gilden, Joel Meyerowitz, Rebecca Lepkoff, Mary Ellen Mark, Jeff Mermelstein, Clayton Patterson, Ricky Powell, Jamel Shabazz, Martha Cooper, Jeff Mermelstein, Boogie, Max Kozloff, and Luc Sante.
Filmed in New York City over the course of thee years, Everybody Street combines 16mm black and white film, HD, stills, and archival footage to create a filmic tapestry, interjecting a unique vision into the history of street photography.
Filmmaker and photographer Cheryl Dunn will be in attendance for an audience discussion.
Film Screening, Everybody Street
Thursday, September 4, 2014
7:00PM
Recital Hall, Simons Center for the Arts, 54 St. Philip Street