Film Screening: A/V Geeks
Thursday, April 9, 2015
7:00PM
Charleston Music Hall, 37 John Street, downtown Charleston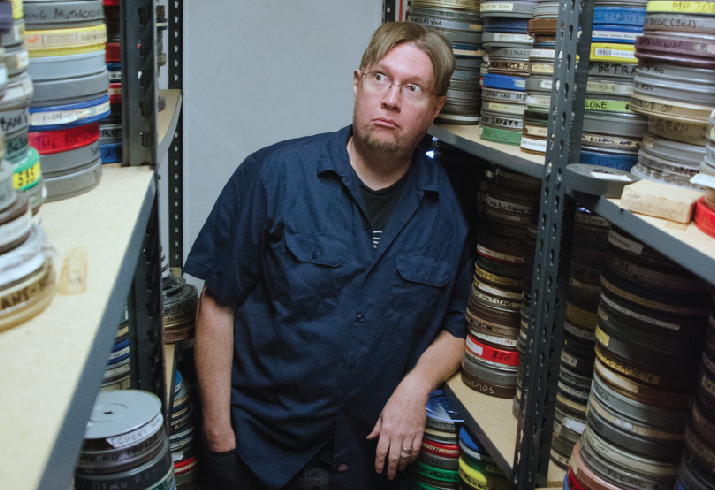 Q&A after the film with film curator Skip Elsheimer
Skip Elsheimer is the founder and curator of the A/V Geeks Educational Film Archive – a collection of over 25,000 16mm educational films in Raleigh, NC. Most of the films have been rescued from libraries and schools that were throwing them out. He's toured the country showing these films at universities, museums, galleries, clubs, and even on moving school buses. There are over 180 A/V Geeks DVD compilations available and more than 2,000 films and videos of the archive available online on YouTube and Archive.org. Skip has a chapter in Learning with the Lights Off: Educational Film in the United States (Oxford University Press, 2012) and is thinking seriously about doing a documentary on VD films. This screening will pair thematically with Young Contemporaries.
Join us for cautionary tales for the hip. We'll enjoy an evening of corny 16mm educational films that caution the young about the pitfalls that could affect their future hipness.
Teeth (1970) – Being in a rock band is hip but your lack of dental care is a bummer.
The Lunatic (1972) – A mysterious phone call has a college girl confronting her artist ex-boyfriend about the disease he is carrying.
Keep Off The Grass (1969) – After being busted by his parents for having a joint, our young protagonist goes on a quest to determine to the truth about this mysterious weed.
The Game (1966) – The coolest kids at school learn about the problems with teen sex. This film is best described as if Goddard made an Afterschool Special.
Film Screening: A/V Geeks
Thursday, April 9, 2015
7:00PM
Charleston Music Hall, 37 John Street, downtown Charleston