End of Year Giving Campaign 2023
Wednesday, November 1, 2023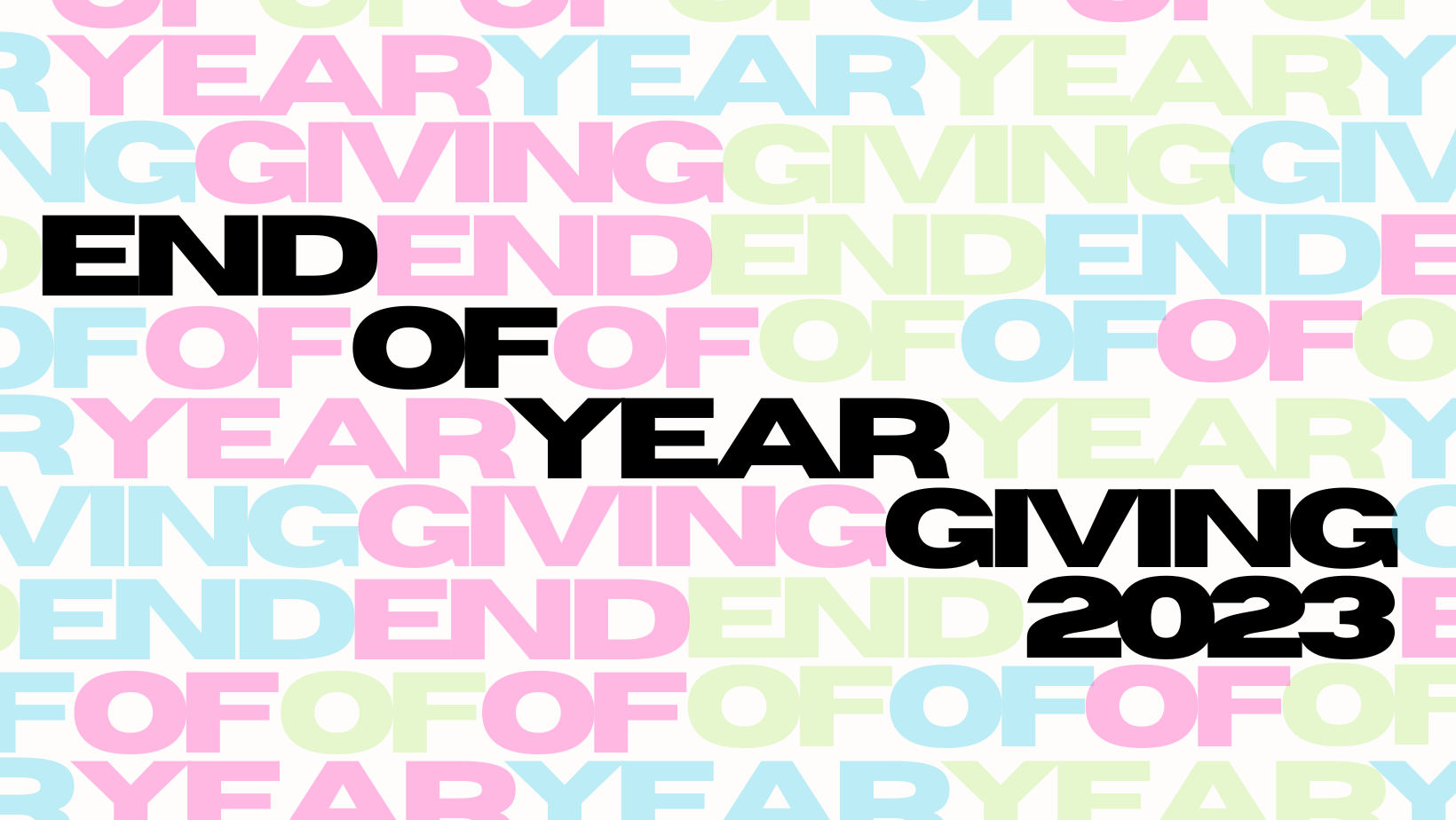 Invest in the Halsey Institute of Contemporary Art between November and December in support of our End of Year Giving Campaign

Our goal is to fundraise $15,000 and your gift will bolster our mission as we step into a significant milestone in 2024 – our 40th anniversary!
Why Should You Give to the Halsey Institute?
Not only does it feel good to support a cause you care about, but contributions truly help us fulfill our mission. 70% of our funding goes directly to our exhibitions and programs making your investment imperative to our success. By giving, you play an important role in:
Empowering our Artists: The Halsey Institute encourages artists to push their boundaries and explore long-held creative aspirations. Your donation supports our emerging, mid-level, and oddly overlooked artists in bringing their creative visions to life.
Enriching our Community: Through our exhibitions and programs, we engage our community by fostering a deeper understanding of contemporary art and the societal impacts it can have.
Nurturing Education: Your generosity enables us to offer educational programs, lectures, and guided exhibition tours that cultivate creativity and curiosity. Additionally, it helps expand the community's understanding of how art can be a catalyst for change.
Support the Halsey Institute and win some goodies!
We're excited to announce two raffles—one for November and another for December—as part of our End of Year Giving Campaign.
To enter our End of Year Giving Campaign raffles, you must donate at least $15, become a new Member, or renew your existing membership.
November Raffle Prizes
Two complimentary tickets to our Wreath-Making Workshop instructed by Roadside Blooms and a Guided Exhibition Tour of When the Land Meets the Body by Katie Hirsch, director and chief curator of the Halsey Institute on Saturday, December 2 from 5:30 – 7:30 PM.
Two tickets to the performance, My Shining Hour, featuring the Charleston Jazz Orchestra and Manny Houston! The Charleston Jazz Orchestra and entertainer Manny Houston join forces on Saturday, February 24, 2024 at the Charleston Music Hall to celebrate the musical legacy of legendary bandleader, William 'Count' Basie. Experience this powerful tribute, showcasing famous collaborations with some of the greatest voices of Big Band such as Sammy Davis Jr., Joe Williams, Frank Sinatra and more! Friends and fans have followed Manny Houston's artistic endeavors from Disney to New York City's Forbidden Broadway: The Next Generation, and then off to Los Angeles for recording and songwriting opportunities, followed by a tour with Freestyle Love Supreme. Add to that, work with Rockapella and an appearance on the hit TV show, Don't Forget the Lyrics, Houston has truly become a voice for the Lowcountry on the world stage.
A $50 gift card to Bumpa's for food and drinks. Located in downtown Charleston and housed in a 150+ year old warehouse, Bumpa's is a classic Irish pub serving locally sourced comfort food and offers an extensive drink menu.
For a chance to win the November raffle prizes, please ensure your donations and membership contributions are made between November 1st to November 30th.
December Raffle Prizes
A $50 gift card to Local Love CHS located on James Island where you can shop and support local artisans through their hand-picked selection of locally made, sustainable products, and carefully curated gift boxes.
A $50 gift card to Bohemian Bull located on James Island, a tavern and beer garden also serving hearty, craveable food with a delicious selection of craft beers, hand selected bourbons & world-class cocktails.
Two tickets to the College of Charleston School of the Arts International Piano Series. This series is Charleston's longest-running, season long program with a pure focus on piano. The International Piano Series plays a distinctive role in the lives of students and the community by implementing excellence in the arts and education and cultivating piano music appreciation.
Two tickets to the Brunch Festival on March 30, 2024 presented by Charleston Wine Festivals.
Two tickets to a show of the winner's choosing in 2024 at The Refinery.
For a chance to win the December raffle prizes, please ensure your donations and membership contributions are made between December 1st to December 31st.


Support our Raffle Partners by checking out their website below!
---

Ways to Give
Online: Visit our Membership or Donation page to contribute to the Halsey Institute.
By Mail: Send in a check made payable to the Halsey Institute of Contemporary Art to the address below:

Halsey Institute of Contemporary Art
Attn: Selynne Ancheta
161 Calhoun Street
Charleston, SC 29424

By Phone: Call Julia Hammer at 843-953-5113 to make a gift over the phone.
The Fine Print
Questions about the End of Year Giving Campaign? Reach out to our Director of Development, Selynne Ancheta at AnchetaSM@cofc.edu or call (843) 953-5652.
You can also support our mission by purchasing our tote bags, award-winning publications, and more in our online shop.
Businesses can join in on the raffle fun by becoming or renewing a Community Partner business sponsorship at any level by clicking here.
*Free No Monet memberships for College of Charleston students are exempt from the perks and raffles except for the Instagram Giveaways.
If you do not wish to donate, become a new Member, or renew your membership, but are still interested in entering the raffle, please email our Director of Development, Selynne Ancheta at AnchetaSM@cofc.edu or call (843) 953-5652, so she can add your name to the raffle entries.
All gifts are tax-deductible to the extent allowable by law. You will receive a letter from the Halsey Institute thanking you for your gift.
End of Year Giving Campaign 2023
Wednesday, November 1, 2023