DRIVERS WANTED [FILM SCREENING]
Thursday, November 15, 2012
7:00PM
Room 309, Simons Center For The Arts, 54 St. Philip Street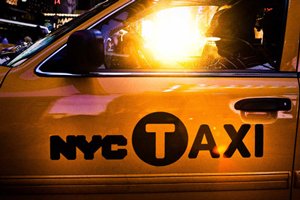 Documentary, 54 minutes
SYNOPSIS:
Drivers Wanted reveals the impossibly eclectic community inhabiting a taxi garage in Queens, New York. Each day, a million New Yorkers depend on the anonymous faces behind the wheels, the men who tirelessly drive the city that doesn't sleep. The film follows Eric, a new immigrant from China with a fresh start in America. With dreams of his own business, and a wife and two young sons to support, he turns to a simple job: driving a taxicab. But the easy route proves to be a Herculean struggle for Eric, who can neither speak the language of his customers nor navigate the city's 6,174 miles of streets. Along for Eric's ride, we meet classic New York personalities, including the city's oldest taxi driver, the rumored inspiration behind Danny DeVito's Louie DePalma, and a melting pot of immigrants with dreams of making it in America. Drivers Wanted takes the viewer into the taxi seat to experience accidents, blizzards, and the late night streets of New York City. The filmmaker, Joshua Z. Weinstein will be in attendance and a reception sponsored by Sabatino's NY Pizza will follow the screening.
FILMMAKER BIO:
Joshua Z. Weinstein is a cinematographer/director whose work has been broadcast on HBO, PBS, and BBC. He recently was the director of photography and co- producer of Code of The West (SXSW '12), directed by Emmy-nominated filmmaker Rebecca Richman Cohen.
Weinstein was a field producer and cinematographer for Morgan Spurlock's Comic- Con Episode IV: A Fans Hope (TIFF '11) which came out in theaters in April 2012. He was the cinematographer for Give Up Tomorrow, which won the audience award and special jury prize at the 2011 Tribeca Film Festival and was broadcast on the PBS series POV and BBC's Storyville. Weinstein's cinematography credits include a new PBS series directed by the Emmy-nominated team Aron Gaudet and Gita Pullapilly, IFC Film's First Position, Romana Diaz's Everyman's Journey, and a new project from Participant Media. Flying On One Engine, Weinstein's feature documentary debut, premiered at the SXSW 2008 and was featured at Best of the Fests at IDFA. Flying On One Engine was broadcast in Germany, Sweden, Poland, Estonia, and Israel and won the Estonian People's Award. Weinstein also directed the short film I Beat Mike Tyson (HotDocs '12).
Weinstein is a 2005 alumnus of Boston University's College of Communication Film department. He is an alumnus of the CPB/PBS Producers Academy at WGBH.
Q & A following with filmmaker Joshua Z Weinstein
Room 309, Simons Center for the Arts, 54 St. Philip Street.
DRIVERS WANTED [FILM SCREENING]
Thursday, November 15, 2012
7:00PM
Room 309, Simons Center For The Arts, 54 St. Philip Street