Concert – Groundhog Day Benefit
Tuesday, February 2, 2010
Memminger Auditorium, 56 Beufain St.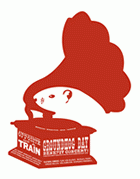 This special evening of music will showcase local Charleston Singer/Songwriters while raising money to support the Halsey Institute's programming. In addition to the music entertainment, guests will also be able to enjoy visual, "Timeless" entertainment provided by the John C. Rivers Communications Museum.
Featuring The Opposite of a Train: Bill Carson / Nathan Koci / Ron Wiltrout
with Kevin Hamilton, Charlton Singleton, Clint Fore, and Wilton Elder
Featured Singers:
Cary Ann Hearst, Michael Trent, Lindsay Holler, Joel Hamilton, Stephanie Underhill
Concert – Groundhog Day Benefit
Tuesday, February 2, 2010
Memminger Auditorium, 56 Beufain St.