Call for submissions >> Young Contemporaries 2015
Friday, March 13, 2015
Halsey Institute Galleries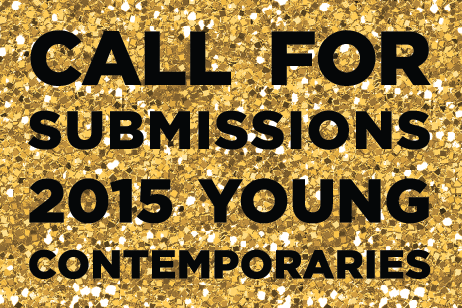 Each spring, current College of Charleston students are eligible to submit their recent work to the Young Contemporaries, giving them an opportunity to have their work chosen by a nationally prominent juror and exhibit in a professional gallery setting. For the 2015 Young Contemporaries exhibition, visiting artist Lawren Alice has been chosen to select the student works. Local gallery director
Carri Schwab

will choose which accepted works will receive the seventeen awards and more than than $6,000 in prizes from both exhibitions.
Concurrent with Young Contemporaries 2015 will be the Salon des Refusés exhibition, showing in the Hill Exhibition Gallery within The Marion and Wayland H. Cato Jr. Ctr. for the Arts. The origin of the "Salon des Refusés" dates to Paris in 1863, when artists who had been rejected from the official Salon caused such a protest that Emperor Napoleon III ordered another exhibition held for them. Among the painters in this "Salon des Refusés" were Camille Pissaro, Henri Fantin-Latour, James M. Whistler, and Edouard Manet.
These annual exhibitions are jointly produced by the Halsey Institute, the Studio Art Department, and the Student Visual Arts Club at the College of Charleston School of the Arts.
HOW TO REGISTER!
Students must obtain yellow labels from the Studio Art Office (Simons Center, 4th floor), the Halsey Institute (Cato Center, 1st floor) or or by clicking here. Fill out labels legibly and attach to the back of EVERY work being submitted. Indicate on the label if there are any special installation instructions. Bring eligible work to the Halsey Institute on Friday, March 13, 9am – 5pm. Even oversized work must be registered at this time, while the piece may be left elsewhere. Indicate on the registration form if you have oversized work, where they are located, and include an image of the work. ALL WORKS MUST BE DRY!
WHO IS ELIGIBLE?
CofC Fall 2014/Spring 2015 students (including December 2014 graduates)
WHAT IS ELIGIBLE?
Original visual artwork completed between April 2014 – March 2015. Students may submit up to 3 pieces per artist, per medium (i.e.: prints, sculptures, etc.). There are no limitations on media or size. Download entry forms here.
Important dates:
Friday, March 13
9am – 5pm: Students register submissions at the Halsey Institute, Cato Center, 1st floor (up to three works per artist, per medium) on this date, during this time only
Thursday, March 19
10am – 4pm: Studio Art faculty select works for the Salon des Refusés
Friday, March 20
9am: List of accepted works will be posted outside the Halsey Institute
9am – 5pm: Students pick up released work
Large accepted works that are not already in the gallery should be delivered by 5pm
Friday, April 3
5 – 7pm: Opening reception and awards ceremony for Young Contemporaries and the Salon des Refusés at the Halsey Institute
Saturday, April 4
2pm: Gallery Talks with Artists
Exhibiting artists have the opportunity to talk about their work before an audience
April 4 – May 2
Exhibition dates for Young Contemporaries & Salon des Refusés
Monday, May 4
9am – 4pm: Students pick up work
ALL EVENTS & SUBMISSIONS ARE FREE
Young Contemporaries 2015 is co-produced by the Visual Arts Club, Department of Studio Art and the Halsey Institute of Contemporary Art at the College of Charleston School of the Arts.
Call for submissions >> Young Contemporaries 2015
Friday, March 13, 2015
Halsey Institute Galleries