Welcome to our annual May Giving Campaign!
The Halsey Institute of Contemporary Art is excited to announce a month-long giving campaign. Now is a great time to support us with a donation or membership.
In addition to our current membership benefits, we are offering major perks for everyone that participates during the month of May!
Longtime Halsey supporter Susan Pearlstine will match all gifts up to $20,000 in May!
All contributions directly support our programs including the upcoming exhibition Southbound: Photographs of and about the New South. Comprised of 56 photographers' visions of today's New South, the exhibition will include 220 photographs. Southbound will be on view simultaneously at the Halsey Institute and the City Gallery at Waterfront Park from October 19, 2018 – March 2, 2019. A variety of public programs, interactive components, a video, and major catalogue will accompany the exhibition to make this the largest-scale project the Halsey Institute has undertaken.
---
MAY GIVING PERKS
---
May 1 – 8: BOGO
Buy one membership and get one free at the same value! This allows members to renew their own memberships and give one as a gift.
---
May 9 – 16: Free Upgrade *Extended through May 18*
Free upgrades for lower levels. Purchase a membership at the $40, $60, or $125 level and get automatically boosted to the level above. For example, sign up for a $125 Futurist membership, and receive the benefits of a $350 Postmodernist membership.
---
Month of May: Dinner for Two
All donors are eligible to win an invitation to the VIP dinner at Garden & Gun Magazine's headquarters in celebration of Southbound: Photographs of and about the New South on Saturday, October 20. You and a guest will enjoy dinner with artists, contributors, donors, and sponsors of the exhibition. Three names will be drawn!
---
Month of May: Southbound Photograph
Beginning at the $500 level, you may select a limited-edition photograph created by artists in the Southbound exhibition. Four options (see below) are available on a first-come, first-served basis while supplies last.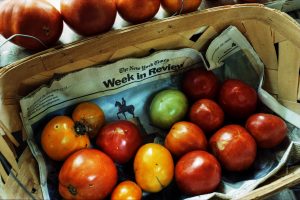 SOUTHBOUND PHOTOGRAPH
by Langdon Clay
Horse Tomatoes
Sumner, MS, 2013
Archival pigment print
24″ x 30″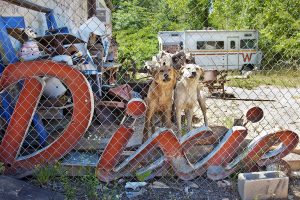 SOUTHBOUND PHOTOGRAPH
by Lucinda Bunnen
Dixie Dogs
South Georgia, 2014
Archival pigment print
12.75″ x 18.875″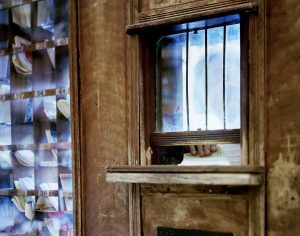 SOUTHBOUND PHOTOGRAPH
by Rachel Boillot
28531, The Postmistress's Daughter
Harker's Island, NC, 2013
Archival pigment print
20″ x 24″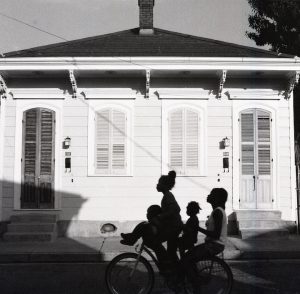 SOUTHBOUND PHOTOGRAPH
by Kevin Kline
Four on a bike, Piety Street
New Orleans, LA, 2010
Archival digital print
10.125 x 10.5″