We asked our summer 2021 intern Carsyn to complete one of the activities in the Educational Resource packet's "Suggested Activities" for Jibade-Khalil Huffman: You Are Here. She chose: "On a thin sheet of paper, draw a picture of any memory you might have. Now, hold it up to different lighting to see how the light interacts with the art. Does it change the way you see it? Could it bring a new meaning to the art?"
---
For this assignment, I chose to draw a simple picture of the swing set my parents used to own in their backyard, which my brother and I used to play on. We grew up together in the same house for 18 years, so that swing set definitely had its fair share of use between us.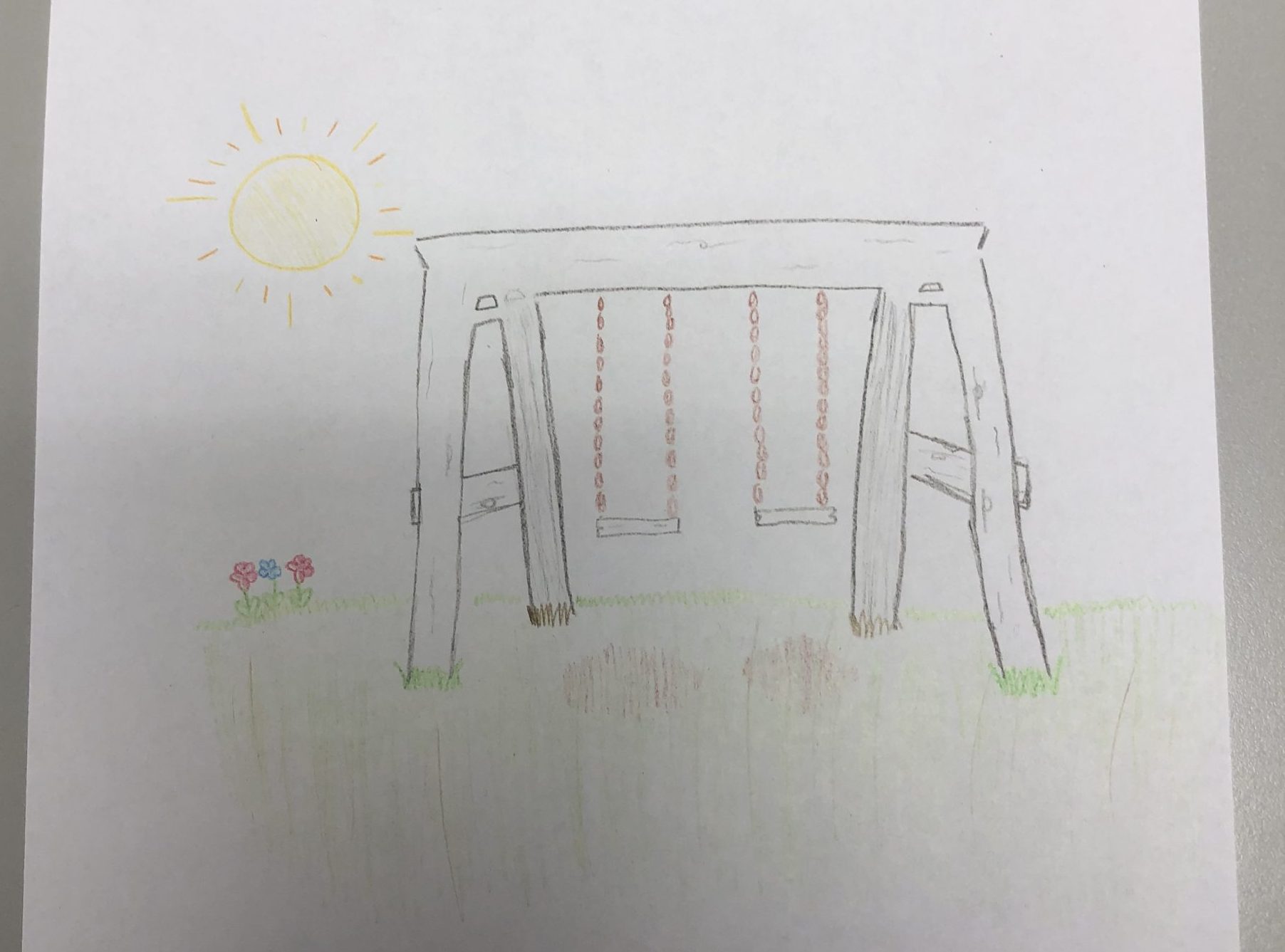 When looking at the art in an indoor setting (two images above), it was definitely clear what the picture was intending to be, but the lighting made the background sort of a yellow color, dulling out the intensity of the picture. When viewing the drawing outside (images below), though, it almost felt more alive — since the memory was actually of an outdoor location, it felt more realistic.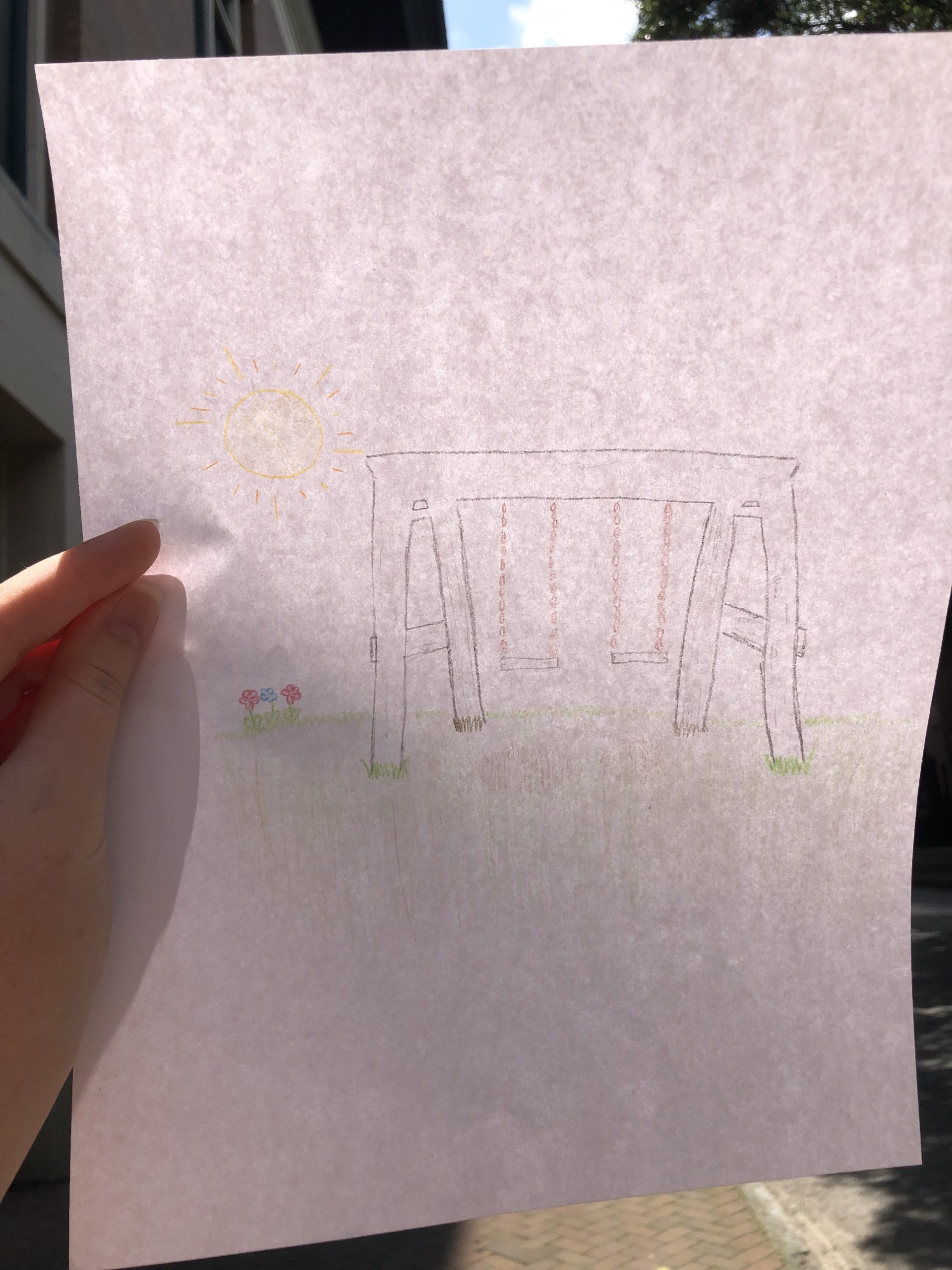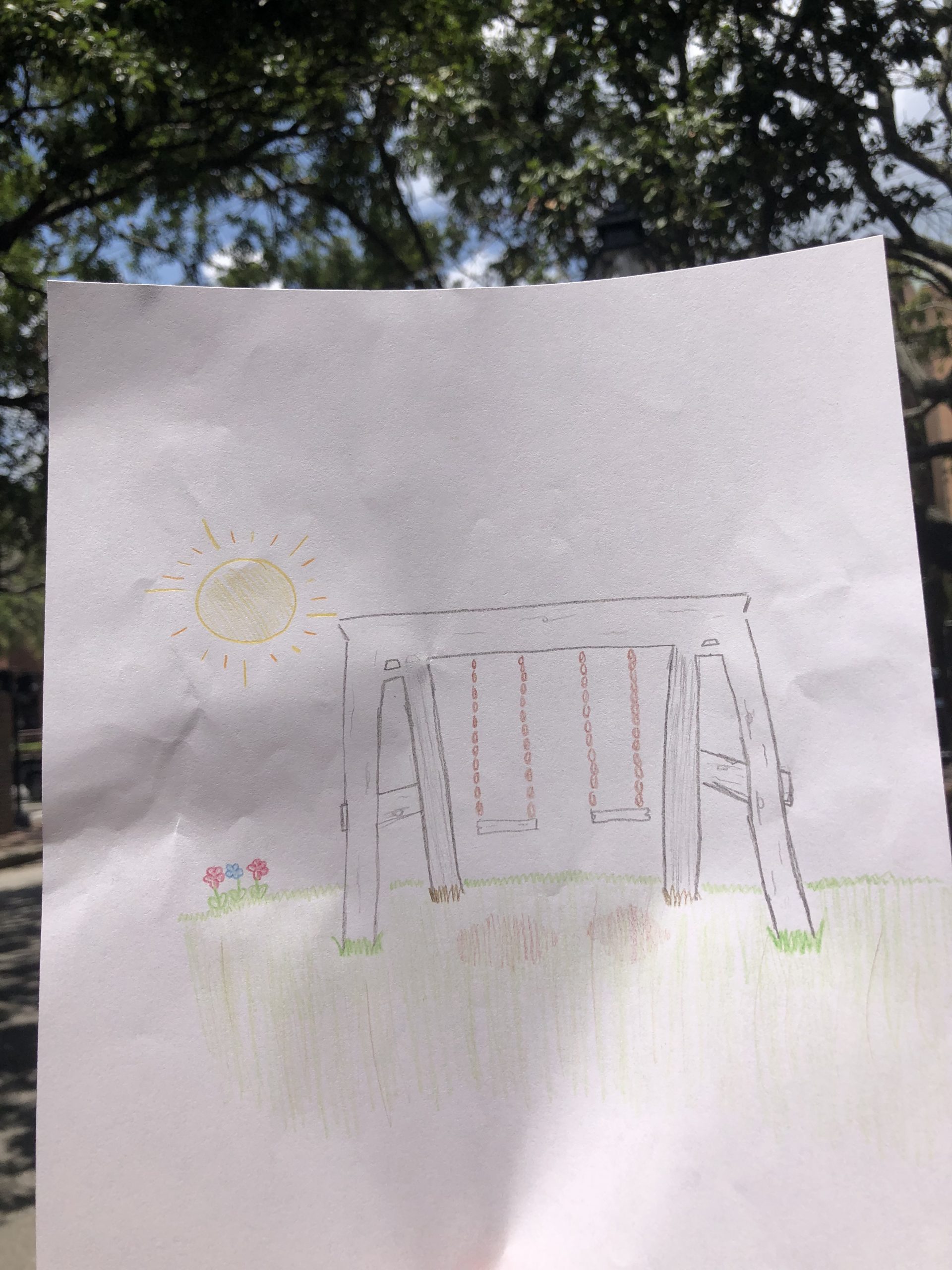 When holding it up directly to the sun, it also gave the paper an interesting texture, adding an additional dimension that the other lighting situations didn't really give to the drawing. The texture showed how thin the paper was, and brought a new purpose to the sky area, creating a cloud like pattern throughout the blank part of the paper- bringing the picture from a sunny, clear day, to a more overcast sky.