For the exhibition Southbound: Photographs of and about the New South, the Halsey Institute created a project-specific microsite at www.southboundproject.org.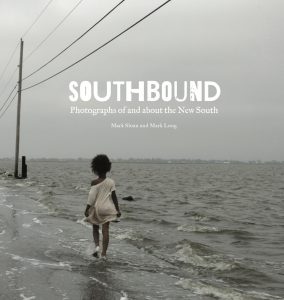 The Southbound project website features ten images by each of the photographers who participated in the exhibition, along with artist biographies and other texts. The Southbound catalogue, a major publication featuring images from each artist, essays on the exhibition and related themes, and new poems by Nikky Finney, is also featured on the website.
The website also includes a 13-minute documentary about the exhibit and its examination of the South, featuring interviews with University of South Carolina faculty and the director of the Southern Foodways Alliance. Additionally, you can view 14 mini-documentaries of some of the artists discussing the inspiration behind their work.
Another key element in the Southbound project is a map of "Southerness," created by Dr. Rick Bunch at the University of North Carolina Greensboro. The map displays high concentrations of certain indicators of Southerness, from Chickens to Churches to Confederate Symbols, derived from hundreds of millions of data points.
-by Anna Crowley, Halsey Institute intern