As we continue to look back upon ten years of artists and exhibitions at the Halsey Institute, we're excited to highlight the work of artists Eames Demetrios and Paolo Ventura. We hope to encourage readers with children at home to consider trying a relevant activity together while enjoying the virtual exhibit at home.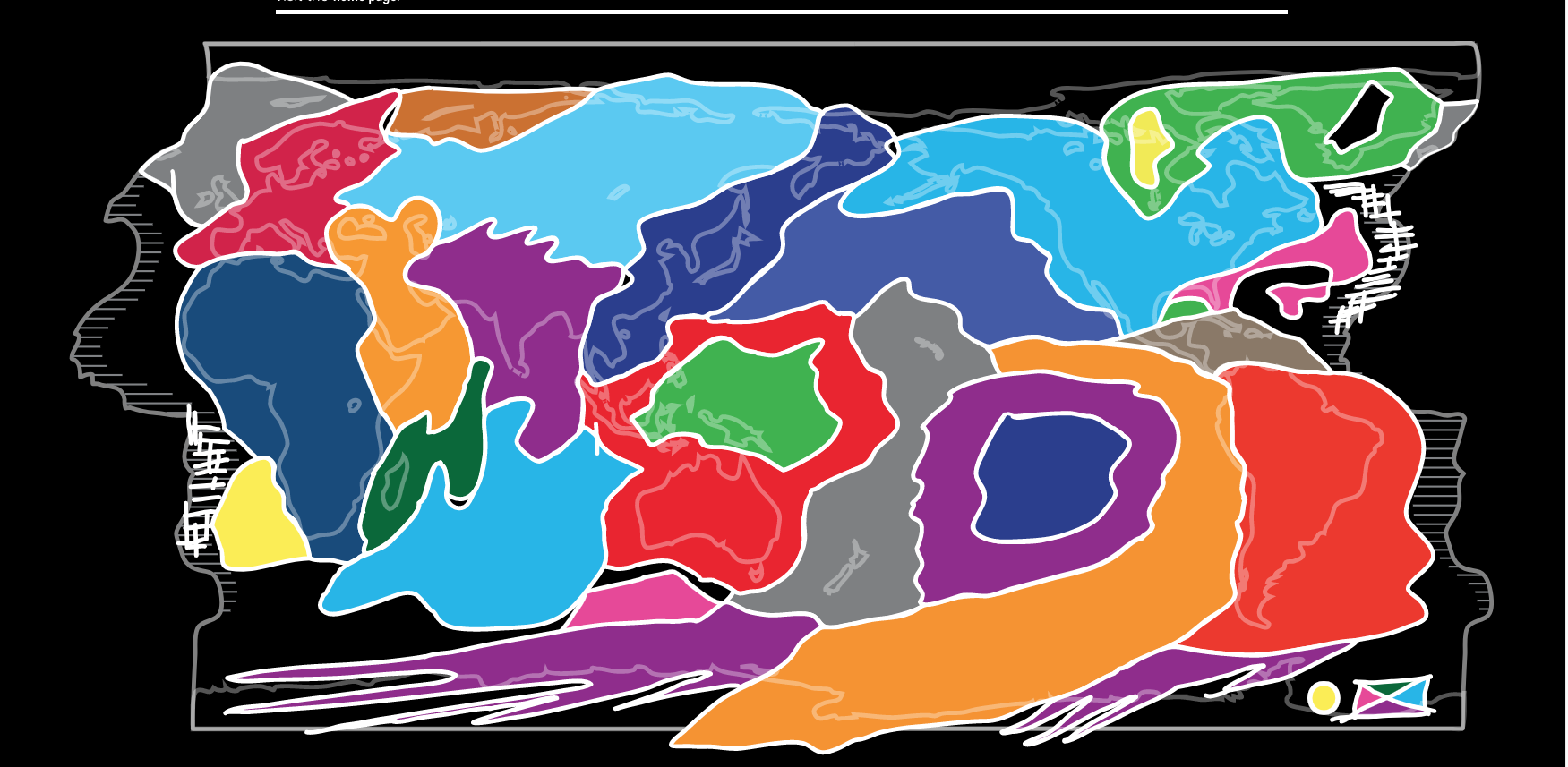 Kcymaerxthaere map design by Eames Demetrios
Eames Demetrios and Paolo Ventura have used multi-dimensional storytelling to create parallel worlds that exist outside of our shared reality. Demetrios created Kcymaerxthaere, an alternative universe that is largely consistent with our linear world, but with different stories, peoples, flora, fauna and physical laws. Ventura's work in Winter Stories presents scenes from the memory of a fictional circus performer as he looks back on his life during his final moments. Using his own childhood memories, miniature vignettes, and detailed sets made from props purchased at flea markets, Ventura creates a fictional Northern Italian town where a traveling carnival has stopped. Both artists brought their imagined stories to life in this exhibition.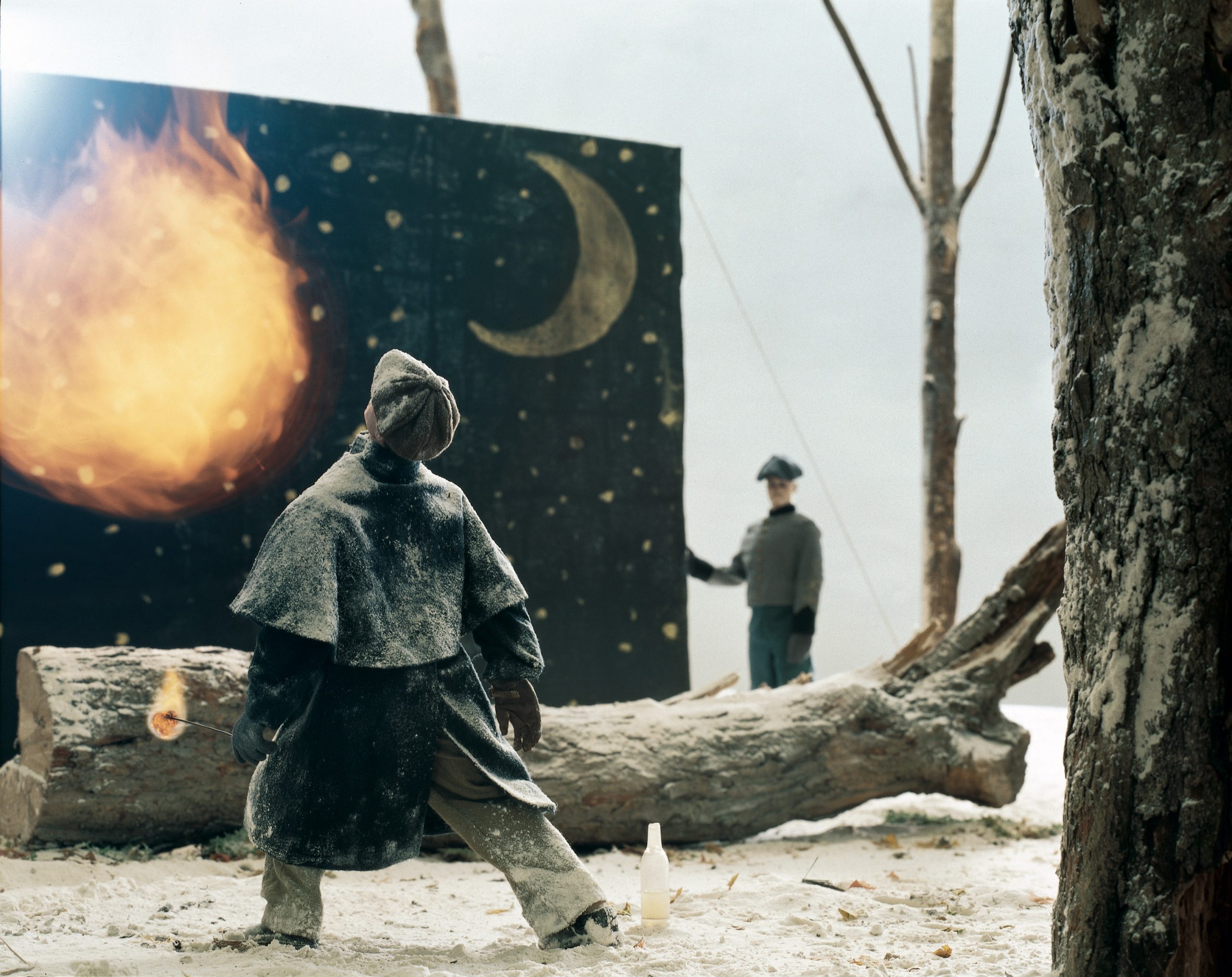 Paolo Ventura, "Winter Stories #63 (Fire Eater)," 2009. Digital C-Print. 40 x 30 inches
For this week, we encourage participants to use an active imagination and create their own world. We chose two projects to share, one will allow children to make a physical map collage, and the other a paper mache globe. Both projects can teach children about the physical geography of land, as well as how to read a map. The first step for both is to make paper mache. Although quite messy, it is a great family activity that keeps children entertained.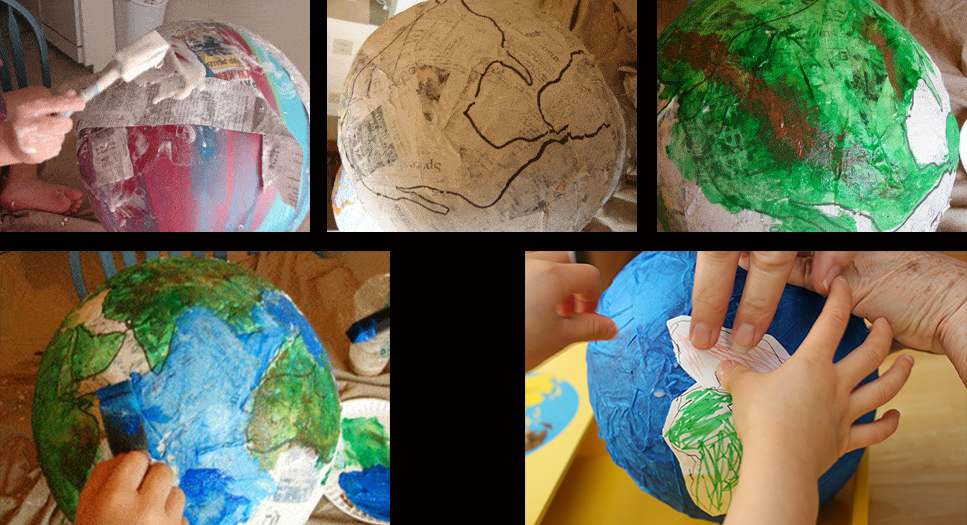 Once the paper mache has been made, let the children decide if they will be making a map, a globe, or both. Let them decide how they want to paint, draw, and sculpt the land. Once finished, ask them to share their world with the family. What were their inspirations and ideas? Is there anything unusual or interesting about their world? What was the creative process like for them?

We'd love to see what everyone is creating at home. If you did either of these projects, please share with us! Please let us know by email at halsey@cofc.edu. Happy creating!
By Sarah Berry, Halsey Institute education coordinator