As a follow-up to our museum book recommendations for children at home, we created a list of five books for adults that miss visiting a museum. If you find yourself wanting to learn more about the world of museums, or perhaps think of contemporary art in a new lens, then consider adding one or all of these books to your summer reading list. All you need is internet access and a library card. If you don't yet have one, consider visiting Charleston County Public Library's website and signing up. They are now offering virtual e-cards if you don't have one yet. If you are not a resident of Charleston County, contact your local library for more information. It is also worth noting that Charleston County Public Library has started their summer reading program online. Both kids and adults are welcome to participate at no cost.
Here are five books to supplement your summer visits the museum. All are available to borrow for free through the Hoopla app via Charleston County Public Library: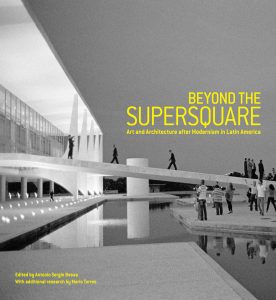 Beyond the Supersquare: Art and Architecture in Latin America after Modernism by Antonio Sergio Bessa and Mario Torres
This body of work developed from a symposium presented by the Bronx Museum of the Arts in 2011 and features original essays by renowned architects, historians, and curators from Latin America. This book is a compilation of research that examines architecture and urban design practices in the region during a significant period of the twentieth century and how they affected the disparate economic conditions and social injustices found throughout the region today. This multi-faceted collection offers a gripping and distinguishing view of contemporary life in Latin America, while emphasizing the national cultural identities through architectural media, the intersection of contemporary art, and urban social politics.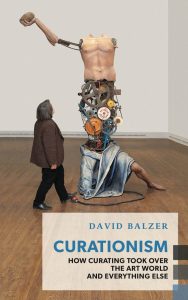 Curationism by David Balze
In this insightful book, author David Balzer travels through art history and around the globe to explore the concept of curation–where it began, how it came to dominate museums and galleries, and how in the last few decades it has taken over as the main mode of organizing and giving value to content and artistic creations. Balzer explains that curation is expertise-driven like never before, yet the first independent curators were not formally trained, and any act of choosing has become "curating." This book is a good place to start if interested in the history of curating and its relationship to the contemporary art world.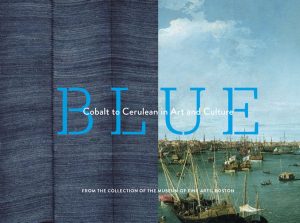 Blue: Cobalt to Cerulean in Art and Culture Museum of Fine Arts, Boston
In the Halsey Institute's Biblioteca, we have a plethora of exhibition catalogues that guests can browse through at their leisure. Since we are currently not open to the public, we thought readers might enjoy browsing through other museum exhibition catalogues while thinking about their next in-person museum visit. This catalogue is full of images of a variety of blue images in the Boston Museum of Fine Art's collection representing a wide variety of artists, movements, media, and cultures around the world. Accompanying the images are several essays written by curators about the significance and symbolism of the color blue at various moments in time throughout history.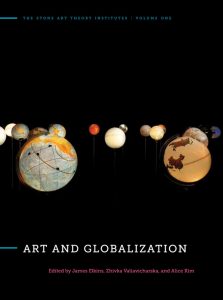 Art and Globalization by James Elkins
Art and Globalization is the first of five books in the Stone Art Theory Institutes Series on various theoretical issues in contemporary art. Each volume builds on conversations held in intensive, weeklong closed meetings and begins with edited and annotated transcripts of those meetings, followed by assessments written by a wide community of artists, scholars, historians, theorists, and critics. Art and Globalization brings political and cultural theorists together who examine contemporary art on a global scale, with consideration towards conceptual clarification, concept development, and methodological innovation.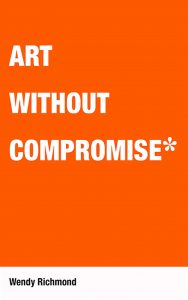 Art Without Compromise by Wendy Richmond
Artist, educator, and writer Wendy Richmond takes her wealth of knowledge to really look at the world from both global and personal perspectives. She clearly loves looking and thinking about everything, and her writing is engaging in the way of a great and intimate conversation. What is art now? How does the advancement of technology and its role in creating allow artists to maintain their integrity, vision, and skills, yet also engage with others? This book is a great insight into the process of making art and the things may keep us from creating. Richmond offers insights on how to expand the creative process and challenges artists to examine their work through multiple lenses.
We hope you enjoyed these reading recommendations. What are you currently reading at home? Do you have any favorites that you would like to recommend? Feel free to reach out to us at HalseyTours@cofc.edu if you would like to see more similar blog posts. Happy reading!
By Sarah Berry, education coordinator