We asked our summer 2021 intern Camila to complete one of the activities in the Educational Resource packet's "Suggested Activities" for Jibade-Khalil Huffman: You Are Here. She chose Cutouts: "Take a piece of paper and cut out a shape in the middle of it. Now, draw or print a picture inspired by the world around you. It can be anything! Family, friends, people, places, things. Once you're done, cover your drawing with the cutout. What can you see? Does the covered picture look much different from the original? What can you not see? How does the cut-out change your perspective?"
---
This activity, inspired by the wall cutouts seen in Jibade-Khalil Huffman's work, You Are Here, was both entertaining and engaging. In fact, this kind of experimentation is enjoyable for all ages and artists of technical skill. Throughout this process, I realized that there are many different routes and aspects to explore. I loved how the positioning of the paper on top of the photograph highlighted and obscured different parts of the faces. I would also encourage others to experiment with materials and shapes. While I used photographs, it would be intriguing to use more vibrant or colorful drawings. Different colored paper would also be a fun addition.
As Huffman's work greatly features visual imagery that is familiar to the audience, I chose photographs that resonated with my own life and experiences. In fact, the photographs I chose are of my family.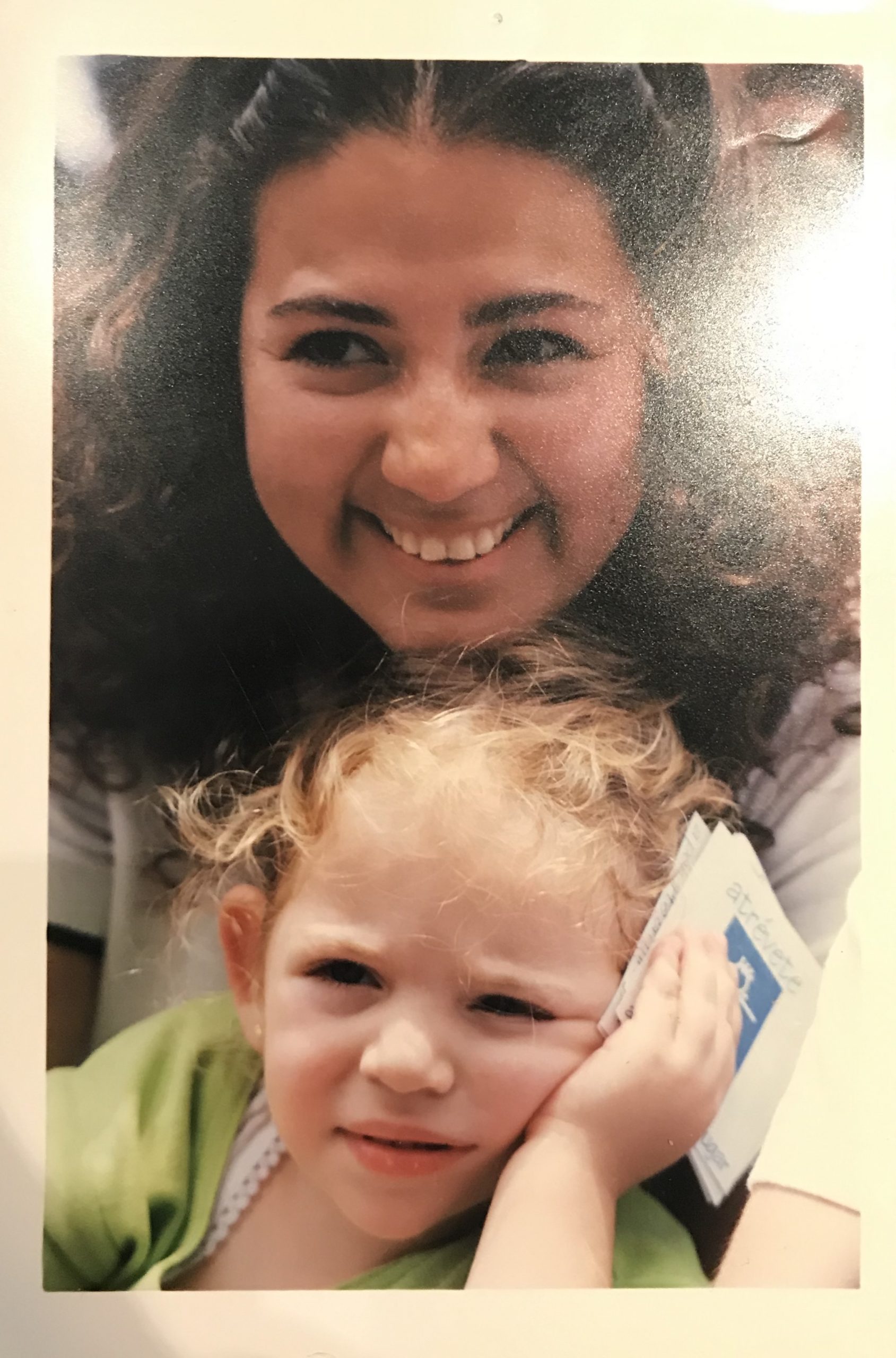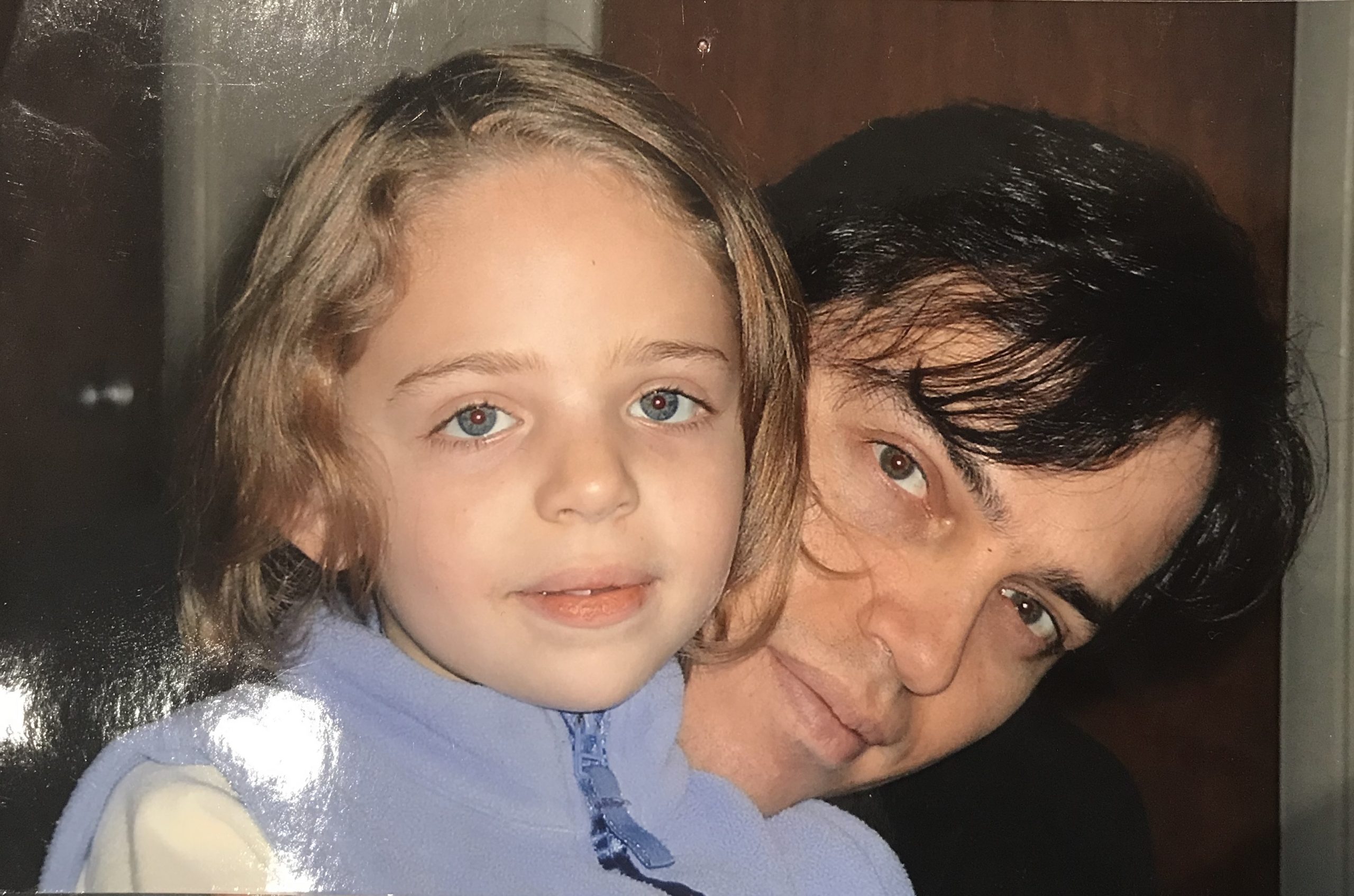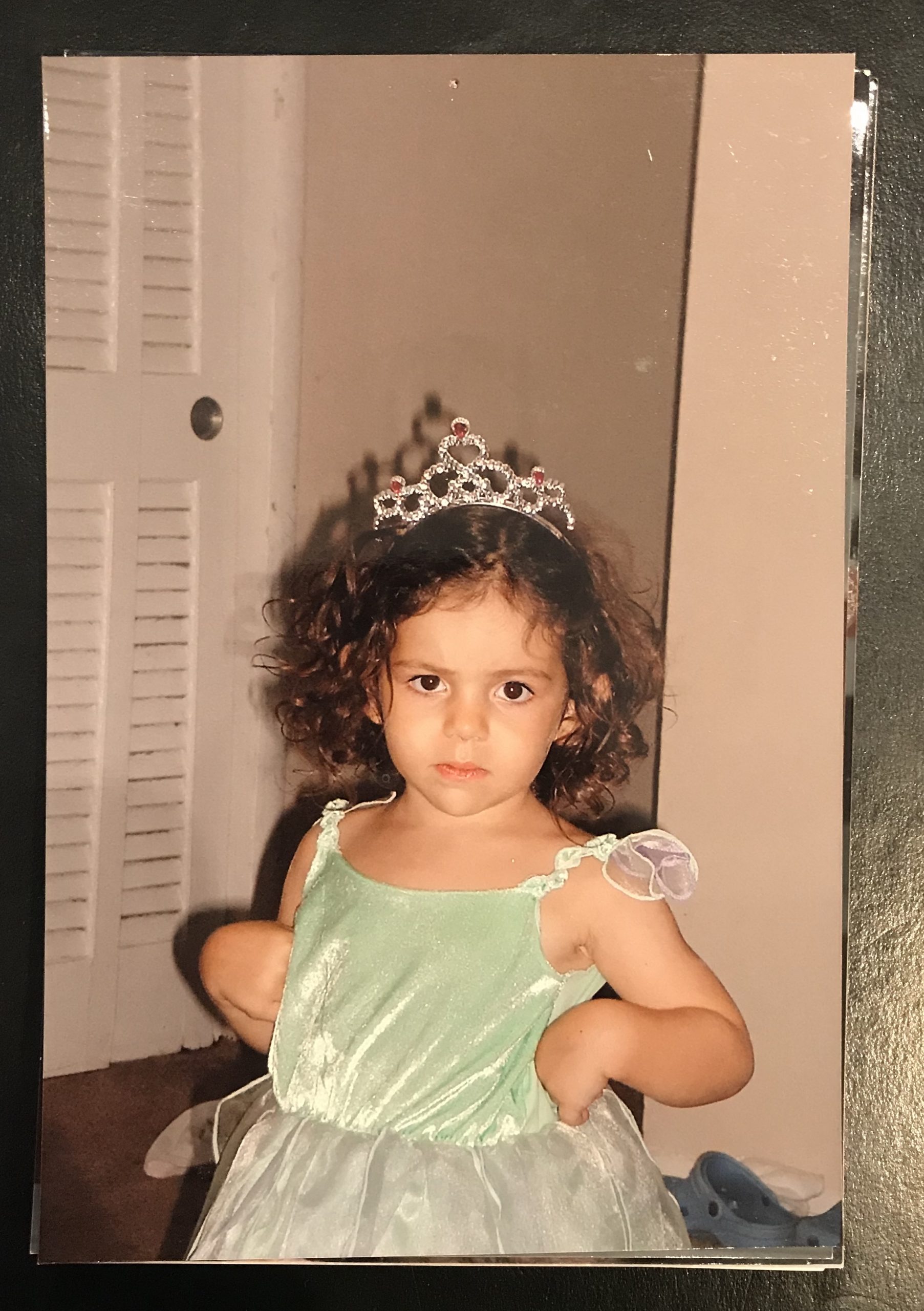 After choosing a few photographs, I began to cut random shapes into a plain piece of paper. For the first one, I used scissors to cut out triangles of many different sizes. For the second one, I repeated the rectangular shape for a more uniform look. For the last two cutouts, I thought of Huffman's use of text in his installation. The words, Me and You, came to mind since his work uses first and second person/perspective.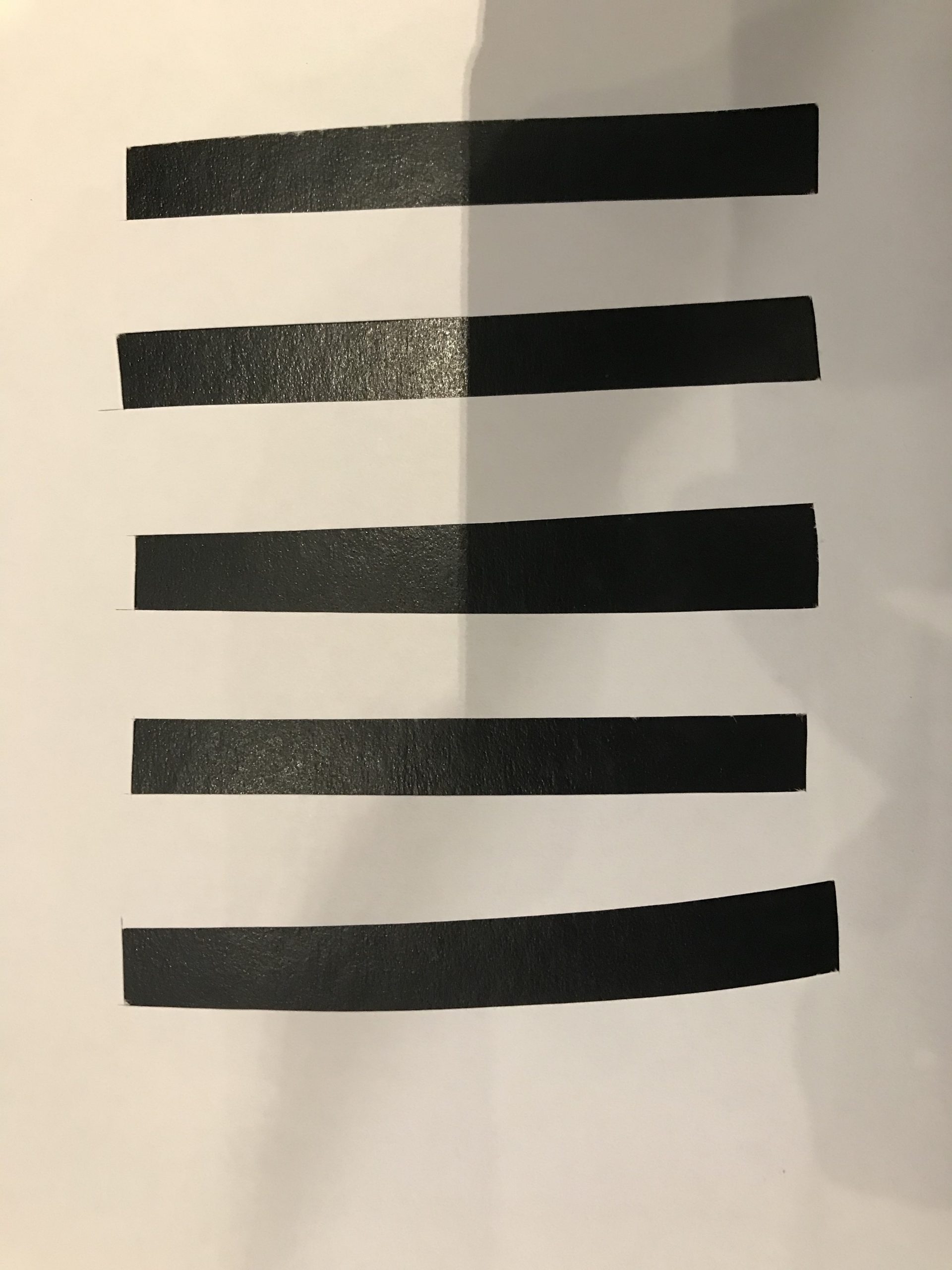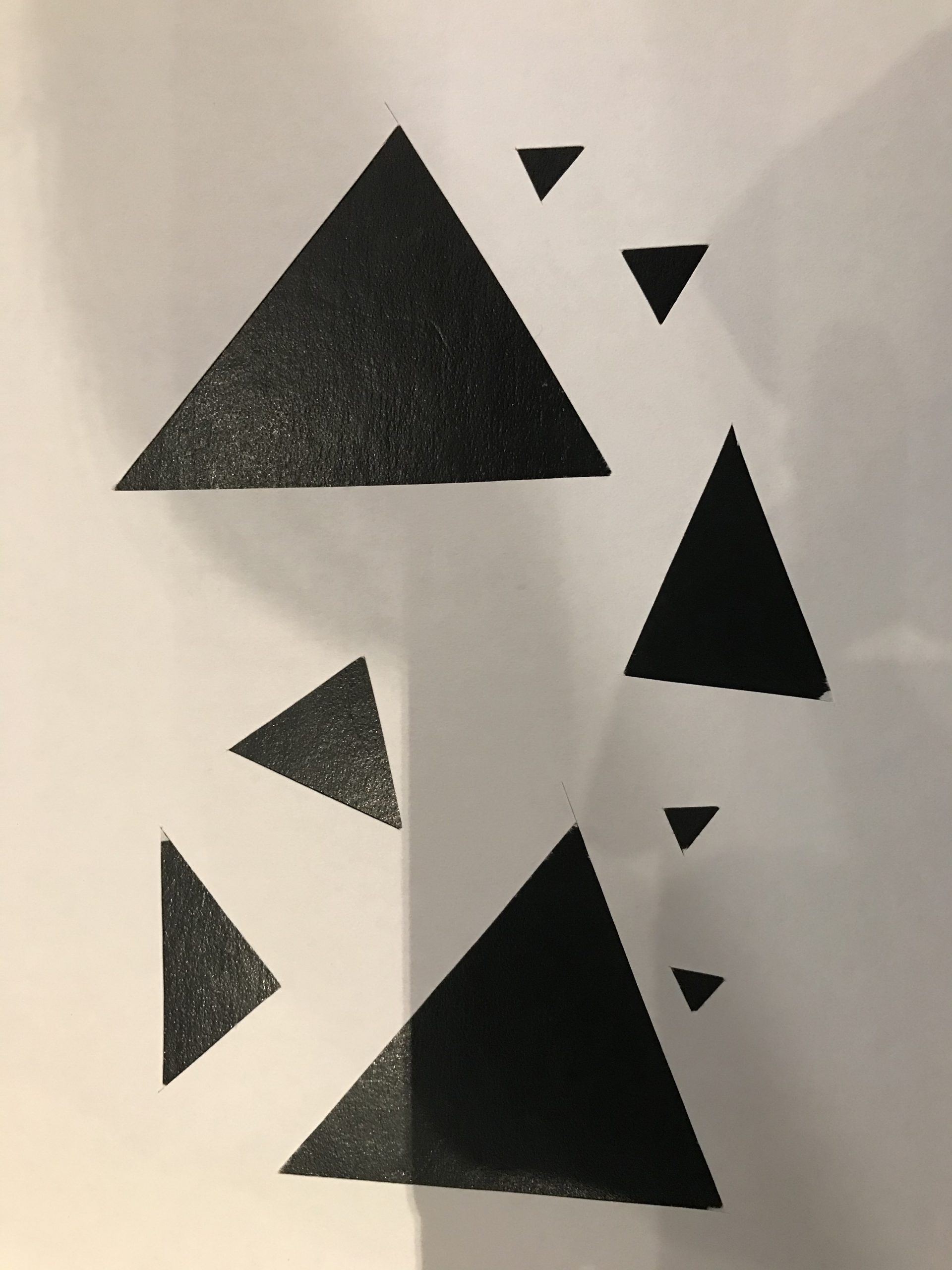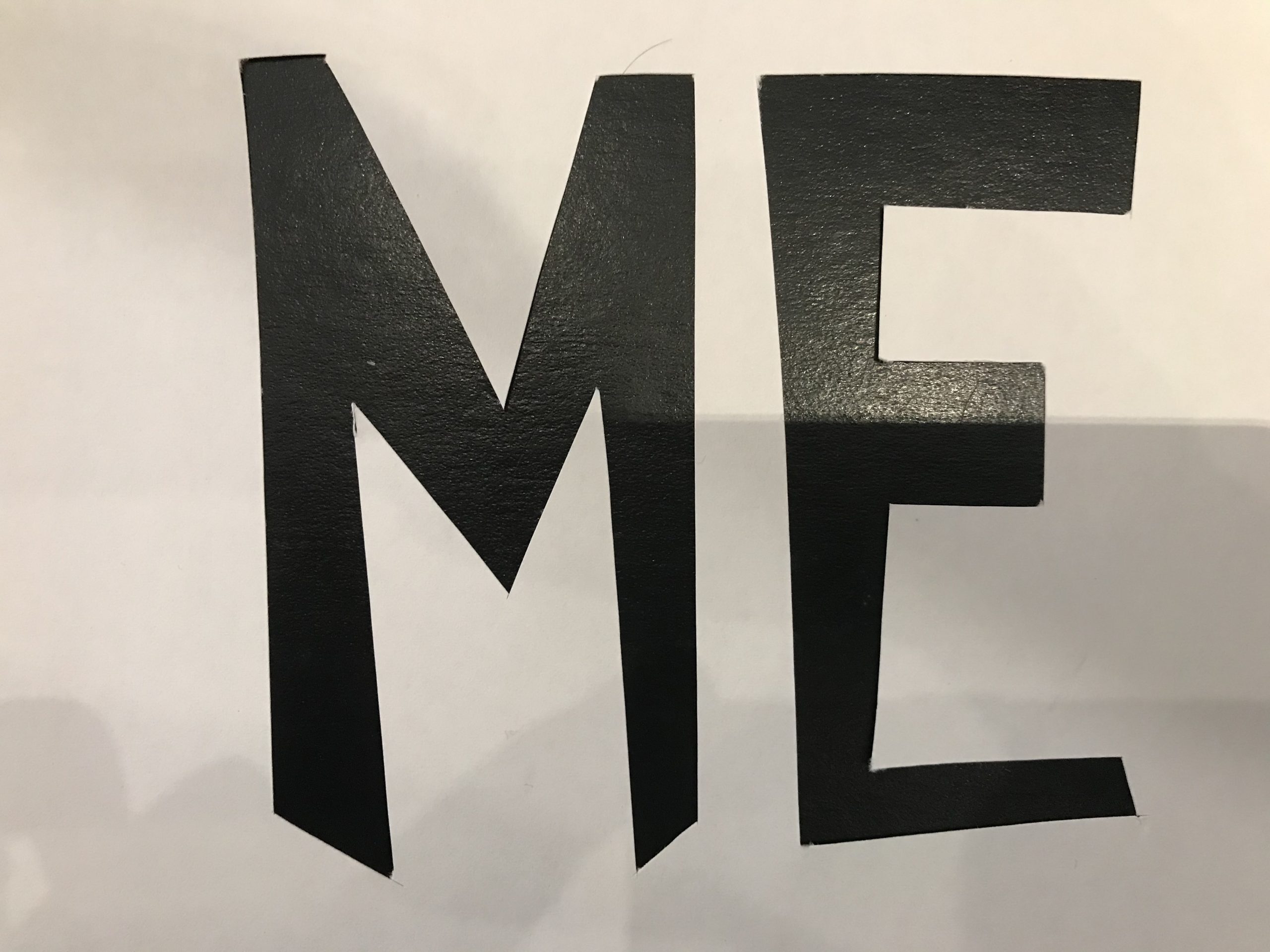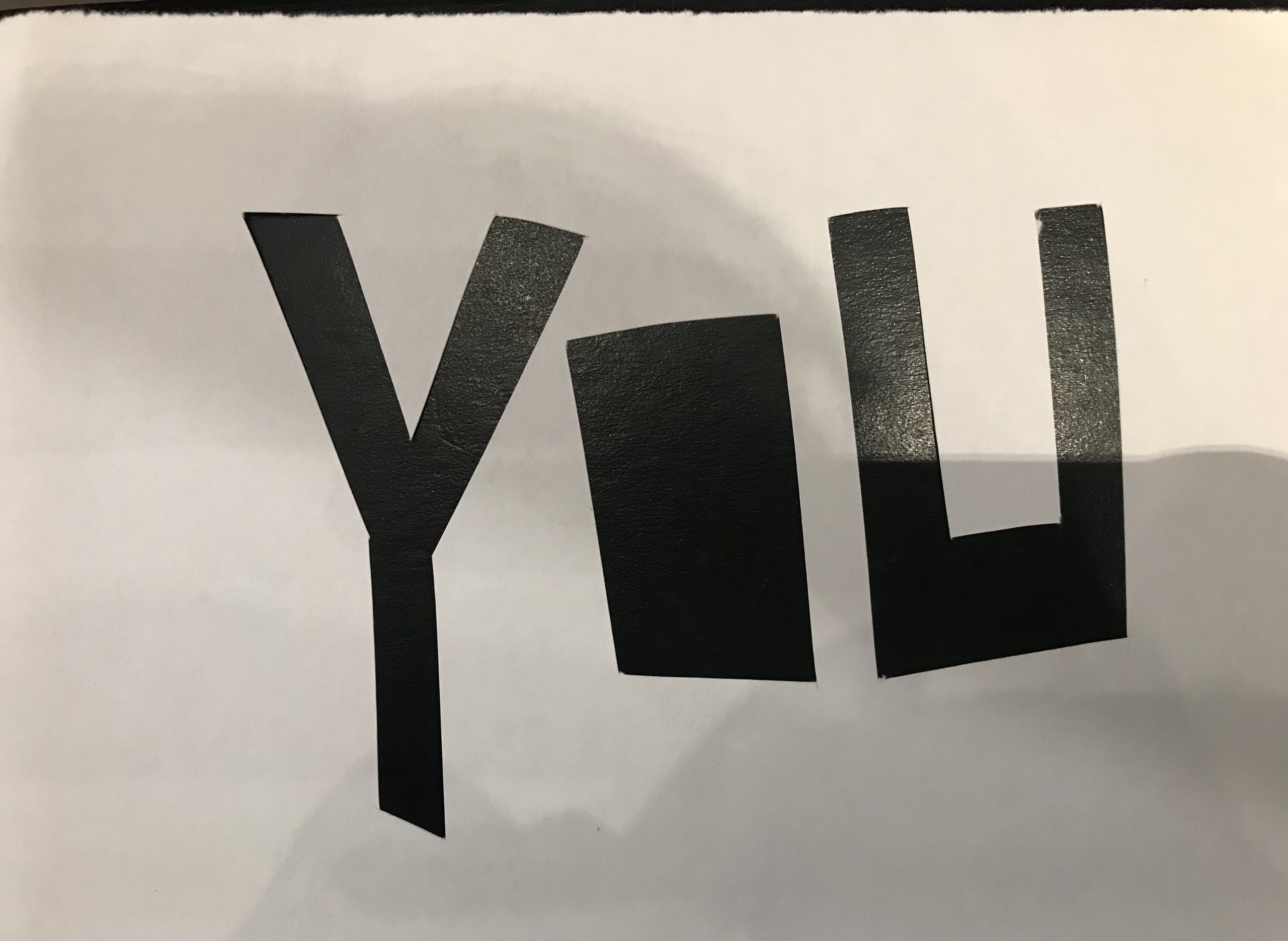 The last step in the process was to play around with covering the original photos. I tried multiple different combinations of cutouts and photographs. These were the results: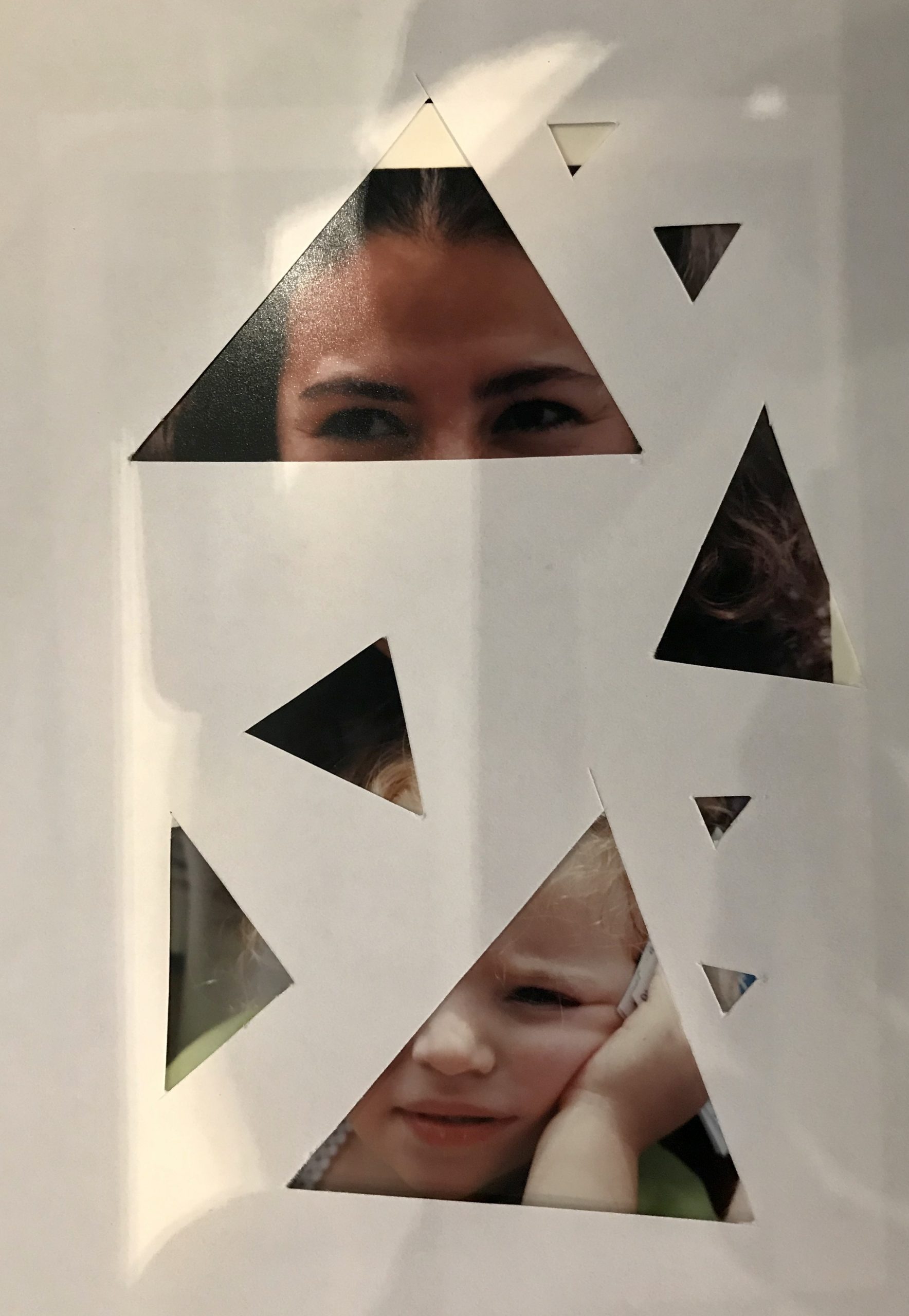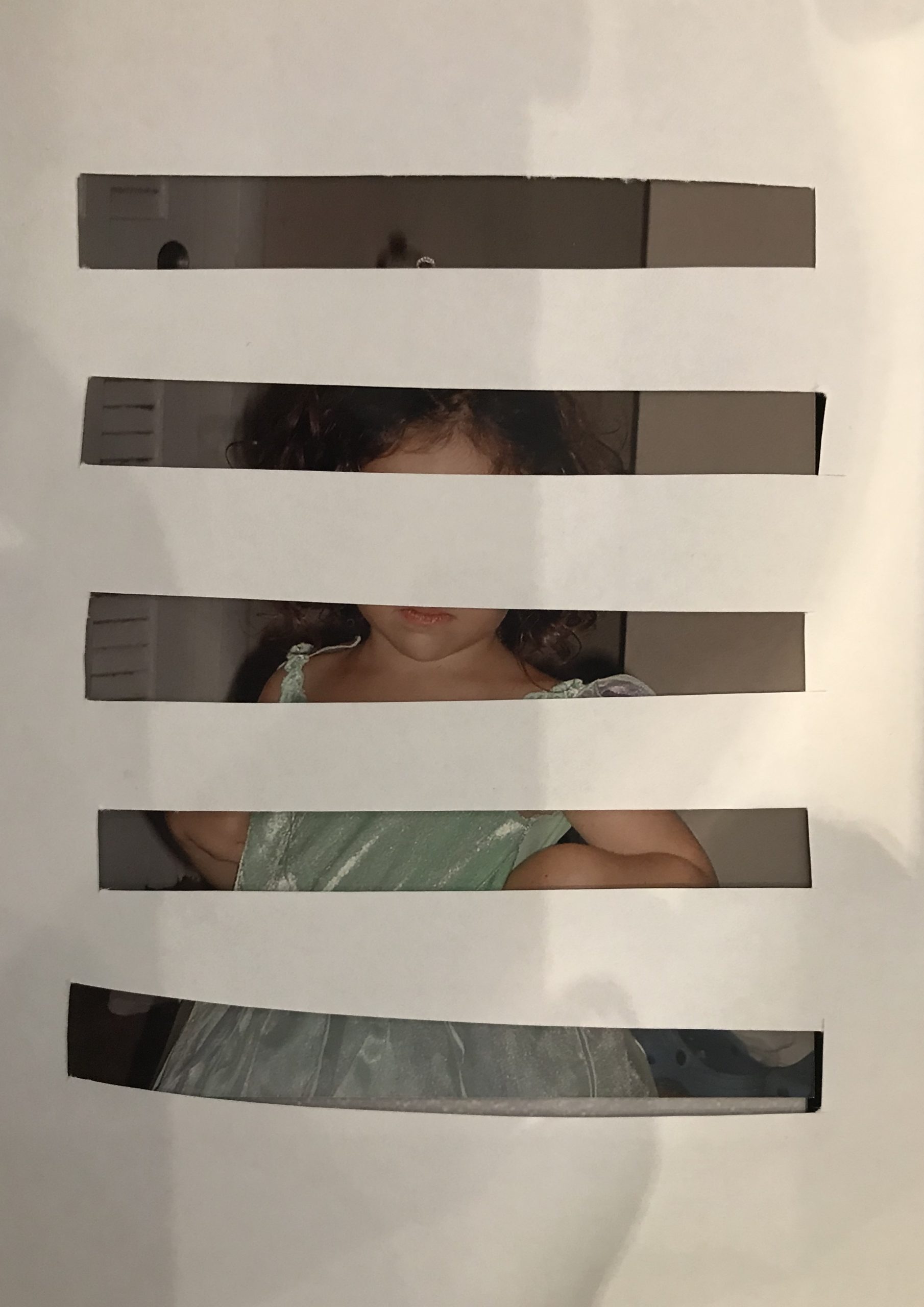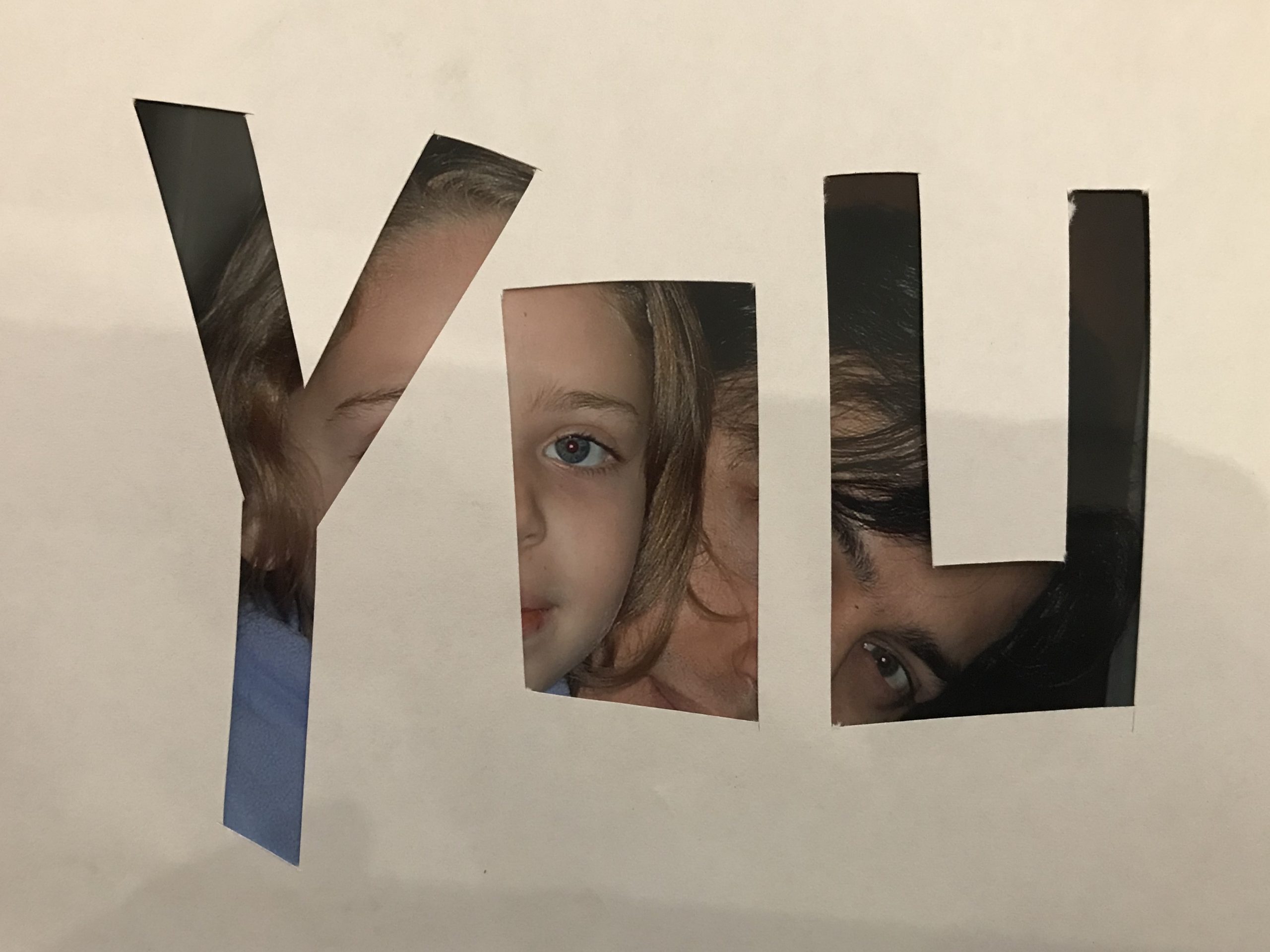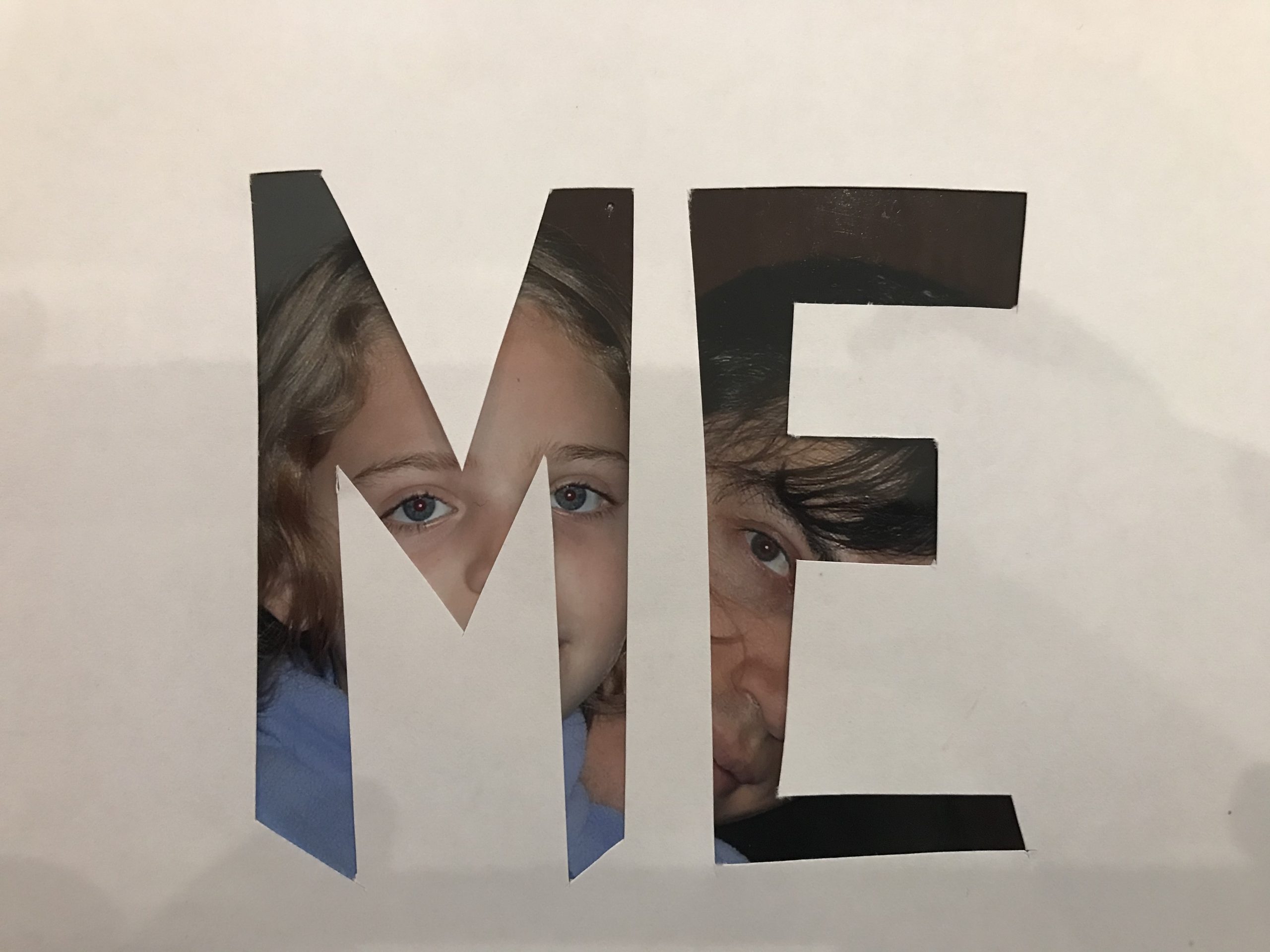 Overall, I really enjoyed this process. Experimenting with chance operations is a great way to grow as both an artist and a critical thinker. I would encourage others to bend the rules outlined and put their own spin on an activity inspired by perspective.