Week 4 of 10/10—Reflections on a Decade of Exhibitions takes us back to the year 2013, which was a year that we showcased several artists who share a common medium: books. Five artists show us that books are much more than pages of words, but rather are vessels of wisdom, knowledge and imagination. They each give old life a second chance and create new content from existing books, merging both stories and time to create intricate works of art.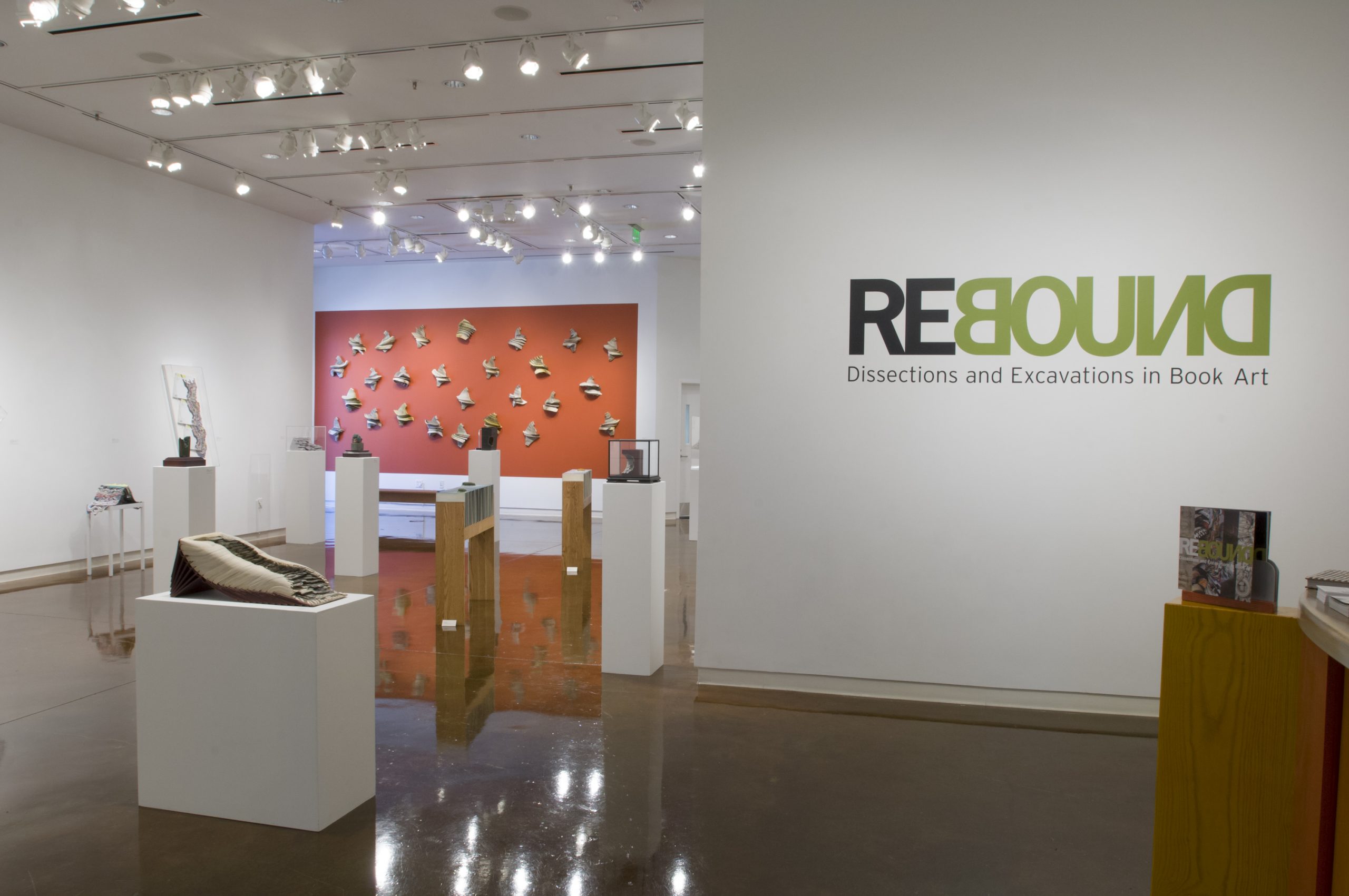 To make book sculptures, one really only needs a few supplies: a pair of scissors, strong glue, and of course an old book or two. Try seeing what you already have at home. If you don't want to rip, fold, glue, and tear any of your own books there are still other safe options to acquire volumes while practicing social distancing. You can check if your neighborhood has a Little Free Library. This costs nothing and you might actually find your next favorite read. If you do find a free library and wipe it clean of its contents, consider replenishing with books you may no longer want at a later time for your community members. If you do not live near a little free library, ask neighbors, family, and friends if they have any that they are looking to get rid of. Additionally, secondhand shops and thrift stores are great places to look at little cost.

A great thing about book sculptures is that there is no right way to make one. There are a variety of tutorials online that range in levels of difficulty. All of them are easily adaptable to your own ideas and imagination. Some might require more intricate cutting and for that you would need an X-acto knife. If you are attempting this project which children, consider tutorials that only require folding and gluing pages. I attempted two tutorials but adapted them into my own creations. First, I recreated this fun hedgehog book sculpture. I just used rubber cement glue and chose not to cut the hedgehog from the book. If you will do the same, I recommend using a hardcover book which will serve as a sturdy foundation. If you do want to cut the hedgehog outline completely, consider a soft cover book and use an X-acto knife with caution or gently tear the cover and pages. This can make for a great decoration for a child's room.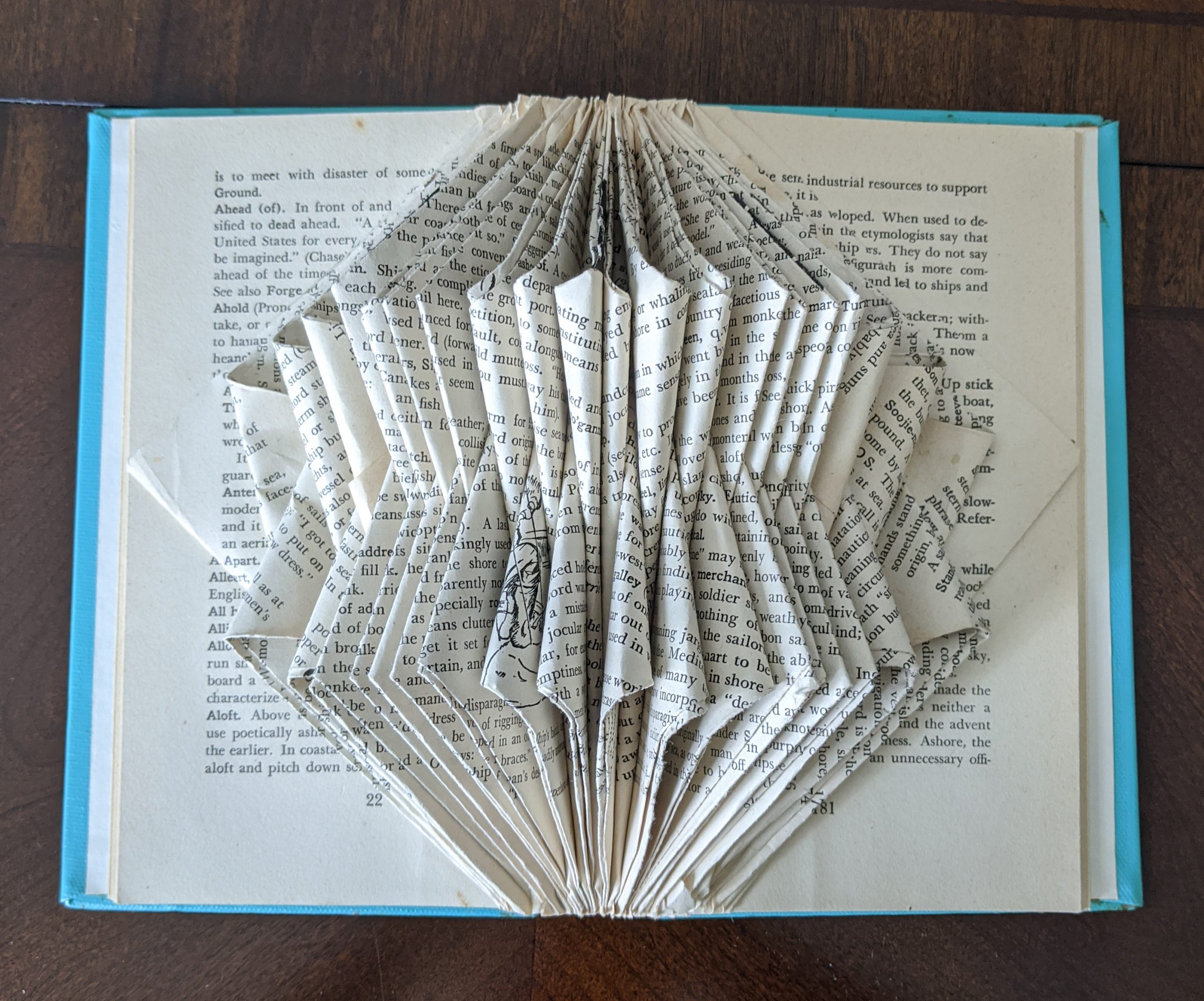 For my second sculpture, I followed this lesson in the beginning and eventually made my own patterns at the end. When finished, you can decorate your home with your sculptures. They also make great gifts!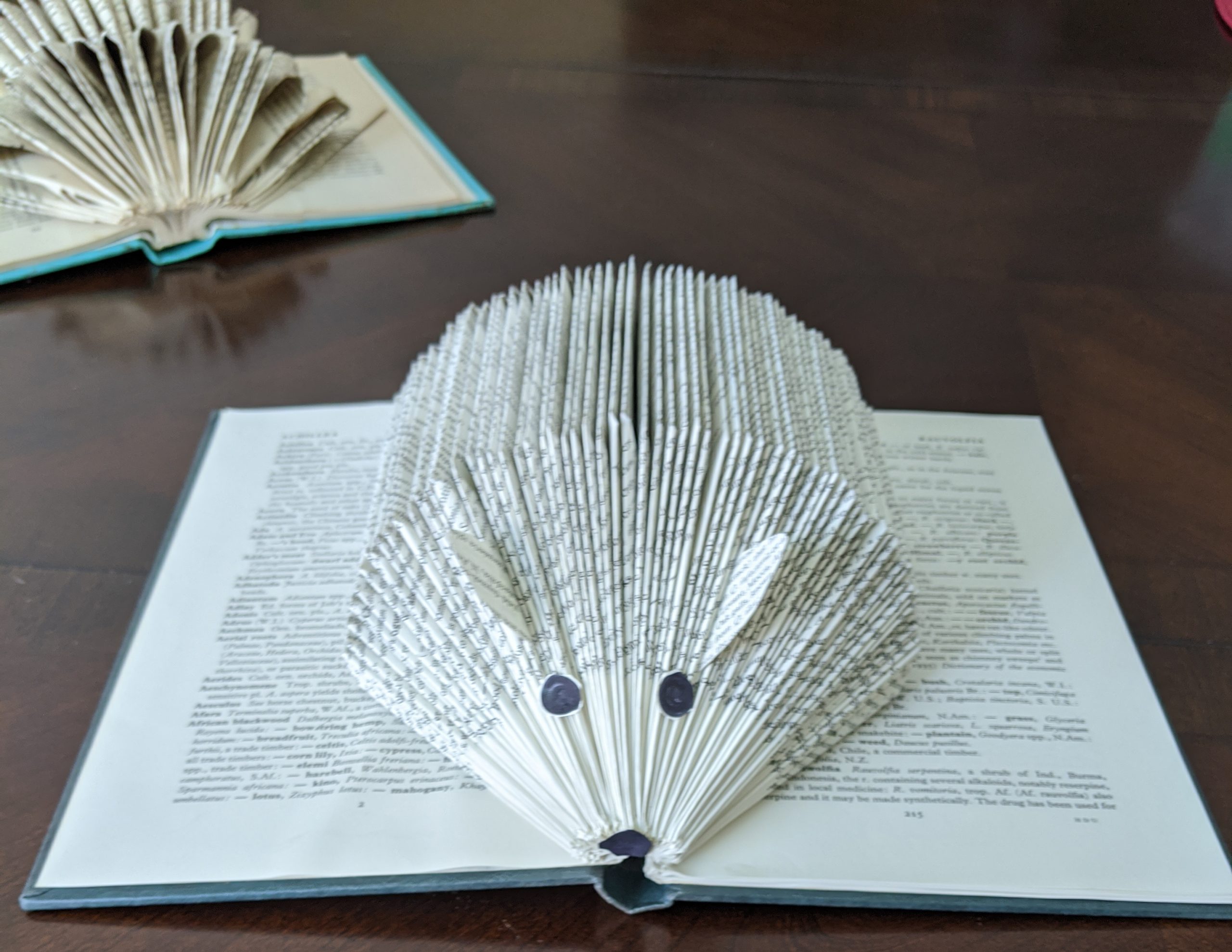 We'd love to see what everyone is creating at home. If you did either of these projects, please share with us! Please let us know by email at halsey@cofc.edu. Happy creating!
By Sarah Berry, Halsey Institute education coordinator