This week's art activity of 10/10—Reflections on a Decade of Exhibitions is inspired by the work of Hitnes, an Italian artist whose work was featured in the exhibition The Image Hunter: On the Trail of John James Audubon in 2018. Hitnes created this work during a residency which brought him on a journey across twenty cities in the United States to retrace John James Audubon's travels. Along the way he sketched and painted his surroundings, resulting in him creating an updated documentation of Audubon's observations in The Birds of America (1827–38). Charleston specifically was a significant place, as Audubon kept a studio here, documented specimens from the sea islands and surrounding areas, and even included the city skyline in the background of one of his drawings.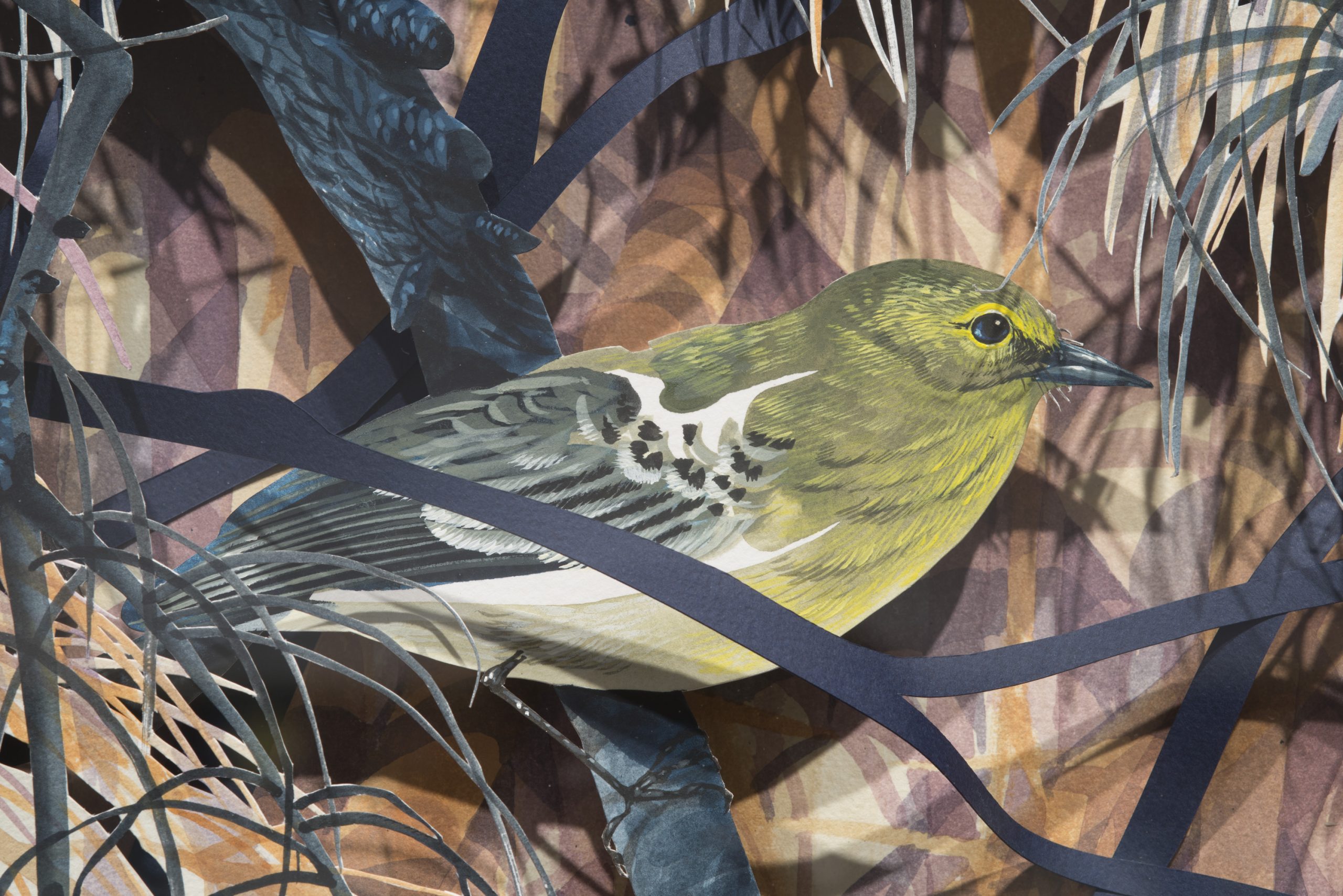 For this simple at-home project, we encourage readers to take a closer look at the birds featured in both Hitnes and Audubon's work by creating your very own bird mask!
You will need:
An egg carton
Sharp scissors and/or an X-acto knife
Popsicle sticks
Glue
Acrylic or tempera paint or markers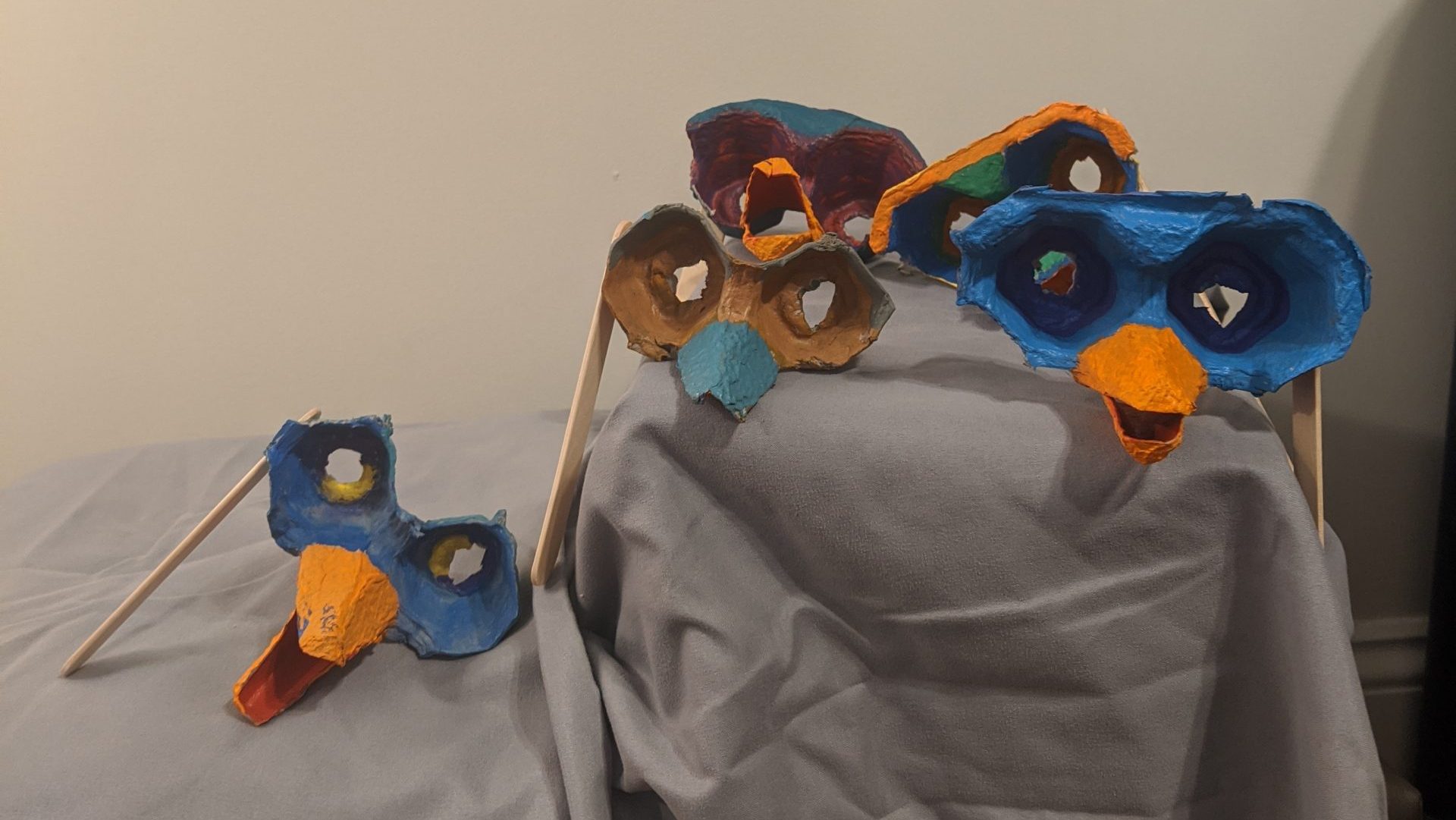 Instructions:
Cut off a section of egg carton that contains two complete egg holes and a complete spike. You can see the mask taking shape with two eyes and a nose. Because of the thickness of the carton, this should be done by an adult with sharp scissors.
Carefully cut out the center of each egg hole with either a blade of the scissors or an X-acto knife to make eye holes.
You can carefully cut the spike in half and glue one piece to the bottom corners, in order to create an open beak. Hold in place until glue dries completely.
Glue popsicle stick to either the back left or right of mask.
Get creative! You can use paint, markers, glitter or even collage to decorate the mask.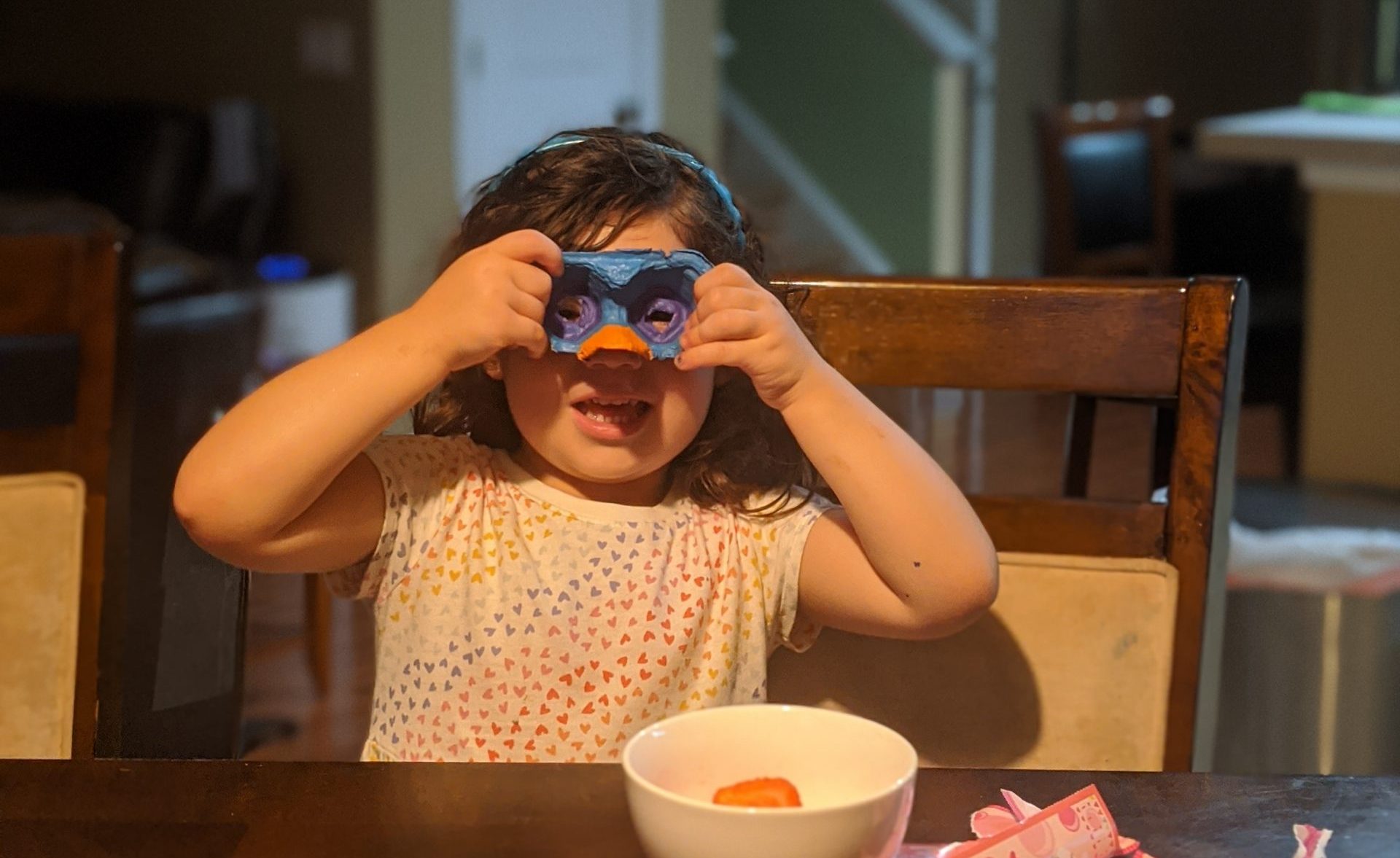 If you find yourself wanting to learn more about the Audubon, look here for further educational resources and activities. If you did this project or something similar, please share with us! Let us know by email at halsey@cofc.edu. Happy creating!
By Sarah Berry, Halsey Institute education coordinator