Artist in One Day Workshop
Saturday, September 21, 2019
8:00 AM - 5:00 PM
Halsey Institute and Redux Contemporary Art Center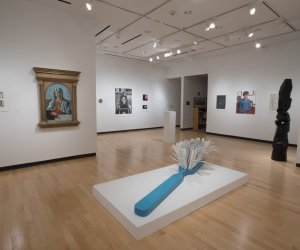 Being a full time artist is tough on your own, but join Redux and the Halsey Institute for a one-day workshop to learn the business of being an artist! Each workshop will focus on a different aspect of building your career. Workshops include finance, branding, networking, and more! Workshops are led by professional artists, who have built their careers successfully and want to support the growth of the Charleston art community.
To attend, get your tickets here.
To propose a workshop, apply here.
Artist in One Day Workshop
Saturday, September 21, 2019
8:00 AM - 5:00 PM
Halsey Institute and Redux Contemporary Art Center